Rainbow Riches Pick 'n' Mix Features
Upon firing up the game players are asked to select between one and three unique bonus features from a choice of five that will become active when you land 3, 4 or 5 corresponding symbols on reels. If you want to guarantee you receive a specific bonus then it's best to pick just one, however, if want to make your gameplay a little more exciting then we'd suggest you opt for three for added variety.
The bonus features (and their corresponding volatility) players can choose from are as follows: Free Spins (low volatility), Magic Toadstool (low/medium volatility), Road to Riches (medium volatility), Cash of Crops (medium/high volatility) and Pots of Gold (high volatility).
There's also a lucrative big bet game that allows you to spend money on playing a wheel of fortune style game that can take it straight through to your desired bonus feature if you're lucky.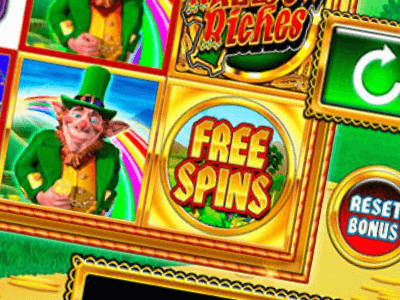 Free Spins
The free spins bonus sees players unlock 10, 20 or 30 free spins when between 3 and 5 scatter symbols land on the reels. Scatters stack on reel one, so the chance to get 30 free spins is certainly there.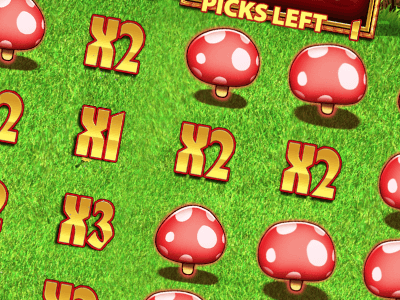 Magic Toadstool
The Magic Toadstool bonus sees players tasked with playing a pick and click game. Players must pick 3 of 24 toadstools. Underneath the toadstools are multipliers and fairies. Finding a fairy will lead you towards high-value toadstools. There's also a super magic toadstool bonus hiding under one of the mushrooms.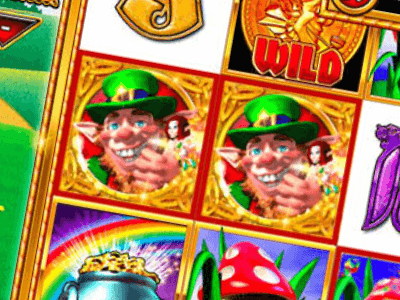 Road to Riches
This bonus is taken from the original Rainbow Riches slot. Players must spin a wheel to move up a golden road. The further up the road you get, the higher the multiplier you'll receive. Get to the end you'll win 500x your initial bet. You can stop and collect your winnings from the bonus at any time.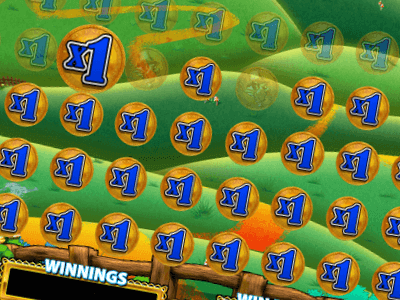 Cash Crop
If you trigger Cash Crop players will win an instant cash prize and the screen will fill with spinning gold coins, players must pick up to three coins that could potentially multiply the instant cash prize. You can stop and collect your winnings from the bonus at any time.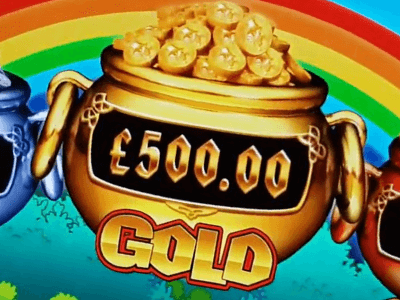 Pots of Gold
When you trigger the Pots of Gold bonus players will either receive a bronze, silver or gold pot of gold. The gold pots are worth 500x your pet, the silver between 120x and 200x and the bronze bots between 70x and 100x.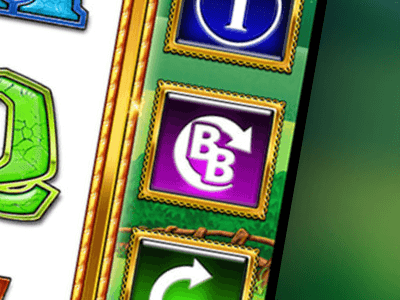 Big Bet Game
Players can automatically trigger one of their chosen bonus features via the Big Bet game. You'll pay significantly more than you would than for on an ordinary spin of the reels to take a shot at this wheel of fortune style game. If the wheel lands on a rainbow then you'll trigger your bonus feature, if it lands anywhere else you'll receive five free Mega Spins with multipliers.
Rainbow Riches Pick 'n' Mix Review
Rainbow Riches Pick n Mix is a 5-reel, 20 payline slot that certainly isn't for the faint of heart! This feature-rich Irish themed Barcrest game is the sequel to one of the most popular online slots of all time, Rainbow Riches.
There's a lot to take in when you first load up Pick n Mix... Players are asked to pick between one and three unique bonus features (out of five) that vary significantly in terms of volatility and what they offer players.
Ultimately, Rainbow Riches Pick n Mix is one of those games that looks absolutely terrifying when you first load it up, there's a lot to take in and it's hard to know where to start. But once you manage to get into a rhythm and understand everything that's going on you'll quickly find that it's a rewarding game that can be a whole lot of fun (even if it is a little dated)!