Vikings Go Berzerk Features
It's fair to say that the Yggdrasil have gone all out with the bonus features in Vikings Go Berzerk. There are quite a few and it can be hard to know what to look at first when they are launched. It's an attack on the senses, but we LOVED it.
The first thing you'll notice is the portraits of four Vikings at the bottom of the screen. As you win spins you'll fill up the rage meter of each induvial Viking which eventually lead to the game going into Berzerk mode.
There are two distinct free spins rounds, a standard free spins round which offers players a total of 7 free spins and a Ragnarok free spins round that is essentially the same, but offers much greater wins.
It's always keeping a keen eye out for treasure chests, if these land on the reels then you can expect to unlock some pretty lucrative bonuses that'll massively boost your bankroll.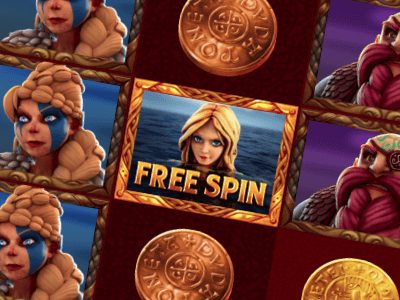 Free Spins
Players can trigger 7, 14 or 21 free spins by gaining Treasure Chests or by landing 3, 4 or 5 scatter symbols.
As the free spins take place Sirens will appear randomly. As they do, one of the four Vikings will challenge them. If they win the battle a sticky wild is added to the reels. The more they defeat the more wilds are thrown into the game.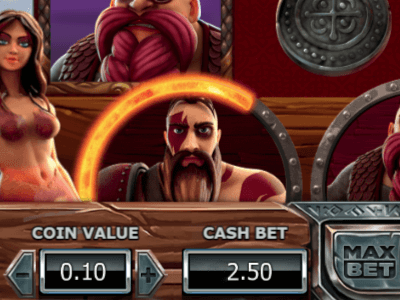 Rage Meter
Every time you register a win that features Viking portrait symbols you'll fill a specific Viking's rage meter. Once it is filled you'll be rewarded with free spins, the more rage you collect, the bigger the win.
Before they begin you'll have the opportunity to apply a random bonus via a wheel of fortune that could either send all Vikings berzerk, add sticky wilds or additional treasures chests to the reels.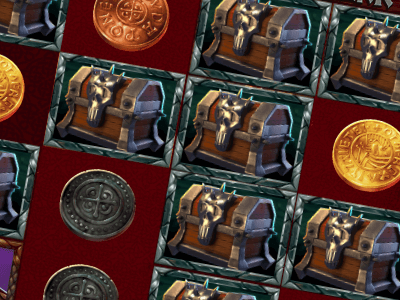 Treasure Chests
Landing a Treasure Chest on the reels will take players to a pick and click game in which they'll either win a prize worth up to 1,000x their bet, or as many as 21 free spins.
If you're extra lucky you might come across a golden treasure chest that could have between 7 and 21 free spins, Ragnarok Free spins, Rage Boosts and 250 - 10,000 coins.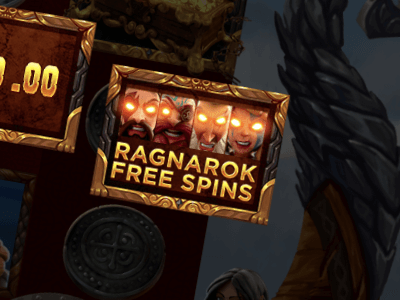 Ragnarok Free Spins
If you manage to fill the rage meters of all four Vikings, causing them to enter Berzerk mode at the same time you'll launch the Ragnarok Free Spins which is essentially a VERY beefed up version of the free spins bonus round which leads to some significantly bigger wins.
Vikings Go Berzerk Review
We'll start with the obvious. The opening cinematic for Vikings Go Berzerk is absolutely breathtaking. It's been some time since a slot game got us hyped up quite like this one, so we have to give huge props to Yggradsil Gaming for this. They've successfully brought a little bit of Hollywood to online casinos.
Assuming the title of this game (or the cinematic) hasn't already told you enough about what this game is about, Vikings Go Berzerk is a game set during a time in which Vikings ruled the North Sea. In this title you join a hardy band of warriors as they go head-to-head in an all-out naval battle with enchanting sirens whilst on the hunt for riches.
The main game looks fantastic, with a longboat taking up the entirety of the screen. Along the bottom of the screen are the portraits of four Vikings who re-appear through the Vikings series. As you win spins you'll continuously fill their rage meters, eventually activating "Berzerk" mode which leads to some pretty enjoyable and very profitable bonus features.
The symbols in Vikings Go Berzerk are pretty basic, in terms of low value symbols there are four different Viking coins black, bronze, silver and gold. For higher value symbols you'll find that each Viking has their own portrait.
As far as sound goes, the base game is accompanied by an atmospheric orchestral score which fits the tone of the slot perfectly in our opinion.