YGAM 'pioneering' training programme gains parliamentary support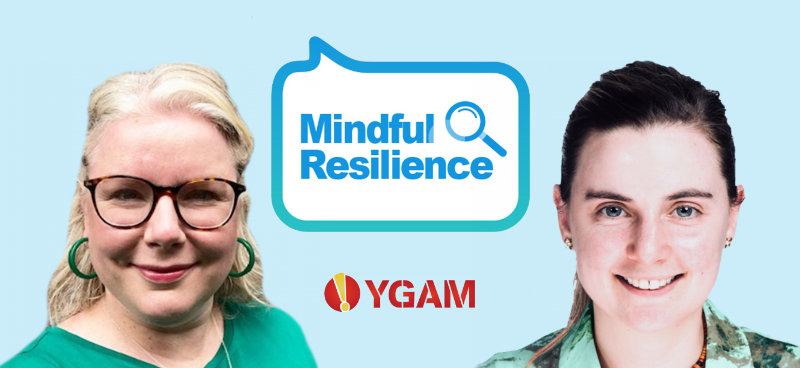 The Mindful Resilience initiative gains support from Shadow Minister for Mental Health
The Young Gamers and Gamblers Education Trust, known as YGAM, have teamed up with Betknowmore UK and Bournemouth University to establish a new training programme called Mindful Resilience. Amazingly, the initiative already has parliamentary support from the Shadow Minister for Mental Health Dr Rosena Allin-Khan.
Mindful Resilience Campaign
YGAM are an award-winning charity whose main goals are to inform, educate and safeguard young people against gaming and gambling harms. Their Mindful Resilience campaign aims to educate health professions to help them diagnose children and young people with gaming and gambling addictions. This news comes just days after GambleAware announced their £3m initiative Gambling Harms Awareness initiative that aims to provide eight different sectors with the correct knowledge to properly help those suffering from addictions.
The Mindful Resilience campaign will promote signposting to the National Treatment Network and NHS for patients in need of support with the initial focus being in London. Their campaign cites the 2019 UK Gambling Commission (UKGC) report into gambling-related suicide as a catalyst for their efforts with a need for greater awareness of how GPs, primary care works and frontline service providers can correctly deal with these situations.
A "pioneering initiative," says Shadow Minister for Mental Health
"The Mindful Resilience Programme is a pioneering initiative, aiming to address the gaps in existing support available to health care professionals working with young people living with gambling addictions," said, Dr Rosen Allin-Khan, the Shadow Minister for Mental Health.
"It is vital that we work proactively to tackle these addictions and support those affected. And the first step is ensuring that our health professionals have the knowledge and confidence to offer young people, struggling with these challenges, the support they need."
This campaign builds on the previous collaboration between YGAM and Betknowmore who started an initiative in May 2021 which provided Merkur UK with a bespoke training programme.
"The health sector was lacking," Says Bournemouth University
"At Mindful Resilience we believe that sector leading training is not only about providing information; it should provoke curiosity, involve the sharing of wisdom, increase professional confidence and inspire change," commented Stella Comber, the head of learning and development at Betknowmore.
"It was becoming increasingly clear to those of us who have studied and worked with gaming and gambling-related harms, that the health sector was lacking in the knowledge and confidence to identify risks and appropriately signpost young people and their families," stated Dr Sarah Hodge, a Bournemouth University cyberpsychologist who co-authored the programme.
"Both charities are aware of the scale of the issue and it's a natural progression for them to work with academics like myself to develop and provide training to those health professionals who need support."
Here at No Wagering, we are dedicated to promoting safe and responsible gambling. If you would like additional information, check out our responsible gambling page.