SkillOnNet promotes Safer Gambling Week 2022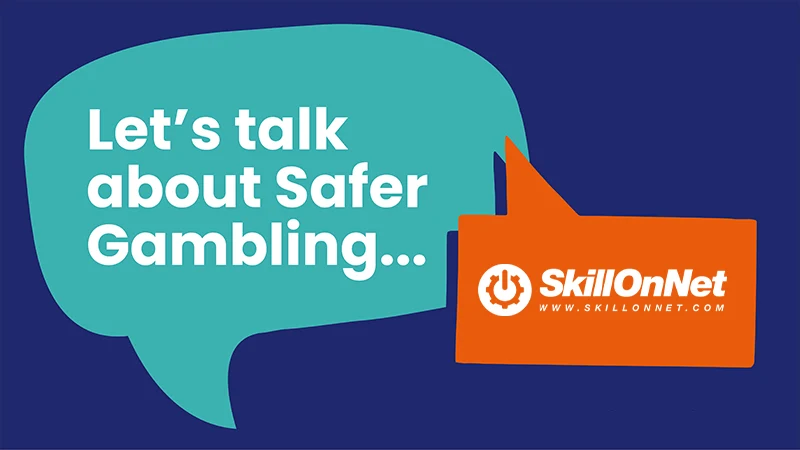 Safer Gambling Week is kicking off with SkillOnNet's support
Following the success of Safer Gambling Week 2021, the iGaming world is preparing to promote responsible gambling from the 17th to the 23rd of October 2022.
SkillOnNet, the brand behind PlayOJO, has reaffirmed its support for Safer Gambling Week and asked its online operators to promote the event to players throughout this week.
What is Safer Gambling Week?
This week is all about promoting safer gambling and highlighting all the tools available for players who may need them. The focus of this year's campaign has three main points of focus.
One of the focuses for this week is to actively talk about gambling and all the questions that players should be asking themselves. Following this, Safer Gambling Week wants to promote all the tools available.
Finally, the week wants to showcase all the support available and all the places that offer advice. Ultimately, it's the most important time of the year in the gambling industry.
What will SkillOnNet do to promote Safer Gambling Week?
SkillOnNet announced that all of its brands will be involved in the campaign with PlayOJO, Slingo, Genting Casino and SpinGenie at the forefront. EGaming Online, the affiliate programme for SkillOnNet, has also asked affiliates to participate.
This will involve brands and affiliates having banners on homepages to raise awareness as well as sending out a Safer Gambling Week email to all players on the mailing list.
"Push that message even harder," says SkillOnNet
Michael Golembo at SkillOnNet said of the promotion: "Safer gambling has always been a watchword for SkillOnNet and we have always expected the same of our EGO affiliate marketing partners."
"They have always done a great job of arming players with the tools and knowledge they need to make responsible decisions and informing them about resources available if gambling becomes a problem. But let's push that message even harder during Safer Gambling Week."