PokerStars partners with Women Who Code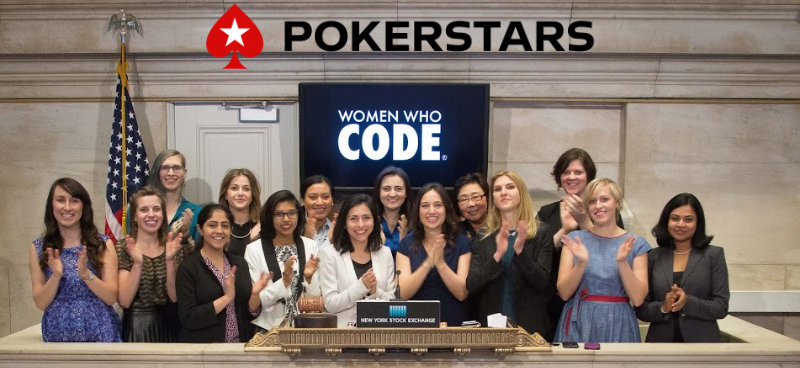 Women Who Code has gained its first-ever gambling affiliate
One of the most popular no wagering casinos, PokerStars, has entered a monumental partnership with the organisation Women Who Code to highlight female representation within the gaming industry. This comes just months after Formula One partnered with PokerStars.
PokerStars will join Women Who Code's community partners programme as its first gambling affiliate and will feature in newsletters, blog updates and many other events with Women Who Code.
What is Women Who Code?
Women Who Code is an organisation that works to inspire women to excel in technology careers and its vision is to include a "world where women are proportionally represented as technical leaders, executives, founders, VCs, board members, and software engineers."
They support diversity and inclusion within the workplace, whilst also providing pathways for professionals to have leadership roles within the technology industry.
"We are allies to all the amazing women in the industry," says PokerStars
"We are proud to officially become the first gambling partner of Women Who Code and recognise the same values and desire to inspire women to excel in their technology careers," said Rebecca McAdam Willetts, Associate Director of Group Public Relations at PokerStars.
"Together, we hold a vision of a world where women are proportionally represented as technical leaders, executives, founders, VCs, board members and software engineers."
"At PokerStars we are allies to all the amazing women in the industry. Bet on yourself, join our team and make your next chapter the best one yet. Remember, all it takes is two words — I'm in."