PokerStars Casino and Red Bull Racing launch Red Spade Pass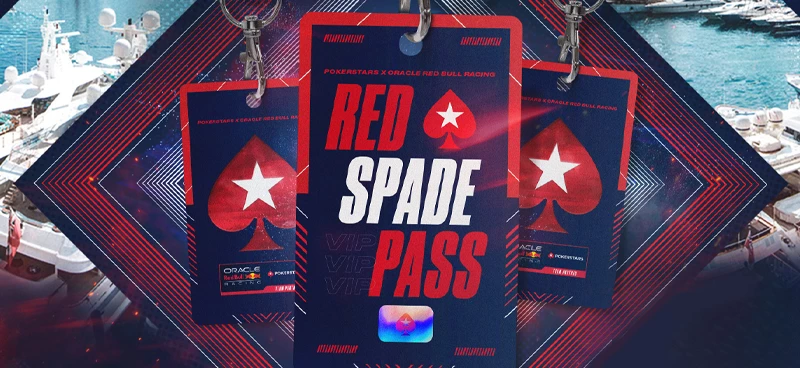 A new initiative launched between PokerStars and Red Bull
After forming a partnership back in January 2022, PokerStars Casino has announced that they are launching a special Red Spade Pass with Red Bull Racing. The current Formula One (F1) season is underway and this collaboration gives a new fan rewards initiative for racing fans at PokerStars Casino.
These passes will be limited and only offer PokerStars Casino players an opportunity to win various rewards and experiences that are all centred around the F1.
"Set to be an epic season," says Red Bull Racing Team
Christian Horner, Oracle Red Bull Racing Team Principal and CEO, said: "It's set to be an epic season and we are excited that through this partnership, the PokerStars community and beyond will be with us every step of the way."
It seems that the first two passes will be awarded through poker tournaments on the 2nd of April at PokerStars Casino with winners granted a four-day trip for two to Nice and Monaco to watch the Monaco Grand Prix.
Winners will also receive personalized messages from Red Bull Racing as well as poker coaching with PokerStars as well as other rewards. Further rewards will be announced within the coming weeks.
"Epic moments they'll never forget," says PokerStars
"The partnership with Oracle Red Bull Racing has entertainment at the heart of it, supporting our vision of giving our community epic moments they'll never forget," added PokerStars Group Marketing Director Tom Warren.
He concluded: "We've got even more rewards to come so stay tuned for more exciting news. It's going to be a memorable season for our community on and off the track."