Flutter Entertainment buys Tombola for £402m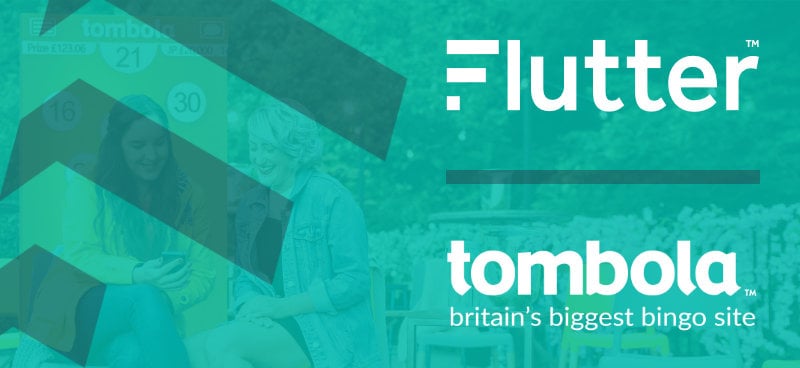 Tombola snapped up by Flutter Entertainment
Flutter Entertainment is a global sports betting, gaming and entertainment provider for over fourteen million customers worldwide and the company has decided to expand its portfolio by buying Tombola (including Tombola Arcade) for £402 million.
Paddy Power and Betfair owned Flutter Entertainment is set to take acquire Tombola and will be completed subject to clearance by the UK Competition and Markets Authority by the first quarter of next year to enhance Flutter's online gaming presence even more.
Who is Tombola?
The UK bingo group was formed 16 years ago by Phil Cronin with sites across Sunderland and Gilbraltar. Tombola is known famously for bingo, but they have an arcade site, called Tombola Arcade, that hosts exclusive arcades games that have no wagering requirements at all.
Tombola's revenues have grown at an annual rate of 23 per cent over the last five years with earnings of £38.5 million in the last months to April. Most of Tombola's revenue comes from the UK at 80%, but the other 16% comes from Italy and Spain.
"I look forward to welcoming the Tombola team," says Flutter
"Tombola is a business we have long admired for its product expertise, highly recreational customer base and focus on sustainable play," said the chief executive of Flutter Peter Jackson. "The brand aligns closely with Flutter's safer gambling strategy, a key area of focus for us. I am excited to combine Flutter's digital marketing expertise with Tombola's operational capabilities within the UK & Ireland division."
He added: "As the time comes for Phil to hand over the reins, I would like to thank him for building the success story that the business is today and I look forward to welcoming the Tombola team to Flutter and growing a sustainable business for the future together."