Bgo Changing its Online Promotions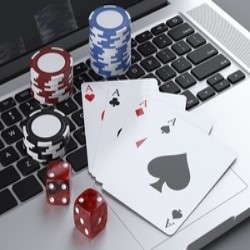 Yet again it's good news for all you lovers of no wagering casinos out there, as the latest news brings word that Bgo has made some further changes to the terms of their online promotions following an investigation by the Competition and Markets Authority (CMA).
After scrapping their wagering requirements as a result of a previous investigation, Bgo has now made further, formal commitments to change the way it offers bonus promotions to customers playing online games.
This commitment comes as a result of an investigation where the CMA teamed up with the gambling commission to tackle shared concerns about unfair terms and practices within the gambling sector.
The formal commitments given by Bgo revolve around the company being clear in the terms and conditions of its bonus promotions, and that they will prominently flag any significant restrictions to players. They've said they won't have terms that:
Require people to play multiple times before allowing them to withdraw their own money.
Prevent them from withdrawing their full balance by minimum withdrawal limits.
Could oblige players to take part in publicity.
Several other promoters such as William Hill, Ladbrokes and PT Entertainment have given similar commitments in response to these concerns that certain terms in these promotions were likely to be unfair, in breach of consumer protection law, and could mislead their customers. This has been ongoing for a while, as on the 1st February, the commission warned operators to take immediate action to meet consumer law requirements and make changes to their promotions.
Bgo has also separately agreed that it will not include terms which could be used to unfairly change promotions after players have opted in. According to the gambling commission, they expect operators across the industry to remove any similar terms they may have by 3 April 2018.
Programme Director at the Gambling Commission, Ian Angus said: "It's very important that consumers feel that the odds are not stacked against them when they gamble and we expect all online operators to look closely at their terms and practices to ensure they treat customers fairly."
"We will soon commence a programme of compliance activity and if necessary we will not hesitate to take robust regulatory action."
George Lusty. the Senior Director for Consumer Protection at the CMA also added: "Gambling firms should not have terms that could be used to catch players out by unfairly changing their promotions after a customer has opted in."
"We are therefore pleased that BGO has pledged to make these important changes. Following the CMA's action, the gambling industry is rightly taking steps to overhaul online terms and conditions that could be misleading or unfair."
This is just another step in the right direction for the industry as a whole because hopefully soon they'll be nothing but fair terms and fun gaming to deal with!
Of course, there are already a lot of low wagering casinos offering up some great, and also fair terms in their promotions.