Slots tournaments: A complete guide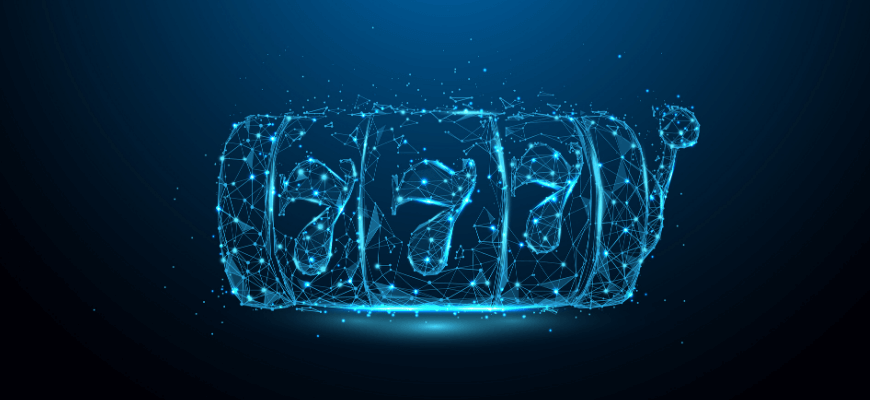 Everything you need to know about playing online slots tournaments at your favourite casino
Slots Tournaments are increasingly becoming many online slot enthusiasts chosen method of play when visiting their favourite no wagering casinos, and for good reason!
This unique game-mode continues to grow in popularity amongst avid casino players in part thanks to the added layer of excitement that comes with going head-to-head with real people in real-time.
When you couple this with the fact that there always has to be a winner at the end of the slots tournament, it's absolutely clear as day as to why players are choosing to move away from the classic slot game experience and try something that has a more competitive edge.
Where did slots tournaments first begin?
Slots tournaments first started out in physical 'brick and motor' casinos in cities such as Las Vegas. Unlike modern-day online slots tournaments, these were much more chaotic, as players did not have a set number of spins available to them, just a set time limit in which to get the highest score possible.
As a result, players had to repeatedly hit the spin button as fast as they could in the hopes of getting more spins in than their rivals on the casino floor. Slots tournaments are still incredibly popular in physical casinos today and regular players are often invited to participate, this might be for a special promotion or a regular weekly/monthly tournament. Of course, they're a lot more sophisticated than they first were thanks to advancements in technology.
Online slots tournaments really took off at the start of the last decade, many of which taking inspiration from online poker tournaments, using similar style lobbies and game mechanics. Despite their growing popularity, not every casino has embraced them yet, however we do expect to see more tournament lobbies pop up.
Play slots tournaments online:-
How do slots tournaments work?
Slots tournaments see any given number of players pay a set fee to join a timed head-to-head competition to see who can register the highest score. Players have to do this within a set time limit and using a set number of spins.
At the end of the tournament the player that finishes top will take the the majority of the prize pool, if not all of it. This pool is made up of the entry money paid by every single participant taking part. In some cases, depending on the game mode several top ranking players will take a portion of the prize pool.
The monetary value of each spin usually depends on which tournament you're taking part in, although in reality it doesn't matter too much as everyone is playing on a level playing field. Wins are calculated in points rather than in pounds, euros or dollars as multiple players are often from different countries with different currencies, so centralising things makes life significantly easier for both the casino and the participants.
More often than not it's the players that are lucky enough to trigger bonus features early on during their allotted spins that are the ones that come out top, winning the tournament. You'll often notice there's a sizeable gap between the top two or three players and the rest of the pack in terms of overall scores. Players at the top are usually ones who won on bonus rounds.
Is it better to play slots tournaments with more or less players?
Usually, the lower the cost of entry the more players there are taking part, meaning the prize pool is bigger. That said, your odds of finishing in a winning position are significantly longer.
We'd recommend that players instead opt for the slots tournaments with significantly higher buy-ins, despite the cost being higher. This is because there are far fewer players taking part meaning the opportunity to finish in a winning position are significantly higher.
Lower value slot tournaments are still fun and can be very profitable, but if you're not against investing a bit more into your tournament play, then we'd absolutely recommend playing higher value slots tournaments over lower value ones.
What happens at the end of a slots tournament?
Once you've completed all of your allotted tournament spins then it's just a matter of sitting and waiting for the final results! You could watch the live leader board to see whether any winning players affect your overall position, or you could do something completely different and return as the tournament is ending to check whether you've won anything.
However, if you've not finished where you'd like to on the leaderboard, many slots tournaments do offer players the opportunity to buy back in for a fee, although you would have to start from scratch again unless it's a reload tournament.
Play slots tournaments online:-
Different types of slots tournaments
Whilst it might seem like slots tournament are as simple as buying in, spinning and waiting for the overall result, you might be pleasantly surprised to hear that there are various different slot tournament modes that players can choose from, these are:
Sit and Go slots tournaments
Sit and Go slot tournaments are the most common type of tournament. These take part at a scheduled time and only allow a certain amount of players to take part. Every single player has to complete their spins within the allotted time. The prize money is made up from the buy-in fees and is distributed amongst the top three players.
Freeroll slots tournaments
Freeroll slots tournaments, as the name suggests are slots tournaments that are completely free to play. All you need to do to take part is opt-in ahead of time and you can play to win what is usually a modest prize pool.
Some casinos will only allow players that have deposited a certain amount of money into tournaments in the past to play, this way tournaments aren't filled with players who are only there with the intention of winning something for nothing.
However, it should be noted these spots fill up fast and if you're not registered quickly you might miss out completely.
Reload slots tournaments
Reload slots tournaments are tournaments that allow players to spend additional money to buy back in at the end of their allotted time and/or spins. Reloads (Or rebuys) are usually purchased in bulk of 5 to 10, this allows players to significantly build on the score they have already built.
It should be noted reload slots tournaments are usually played by those who have larger bankrolls, if you do decide to play this game mode than you should expect to buy in yourself, otherwise you won't stand much of a chance against those that are.
Survivor slots tournaments
Survivor slots tournaments are fast-paced, exciting tournaments that take typically place over the course of three short rounds in a knockout format.
At the end of each round the players that have the lowest scores are knocked out of the game until a small number of players are left at the end. It's these players that receive prizes for making it all the way through until the final round has finished.
This style of slots tournament was created for players who enjoy quick gameplay that takes very little time to complete.
Extender slots tournaments
Extender slots tournaments are a hybrid between reload slots tournaments and standard sit and go tournaments. The aim of the game is to play as long as possible in order to rack up the largest score possible. Most players do this by purchasing add ons which significantly boost their scores.
As the prize is usually higher than normal in extender slots tournaments this attracts higher value players, who aren't afraid to spend a bit more money in order to come out top. So if you're starting with a small bankroll then we'd advise staying away from this format.
How to win slots tournaments
There's no guaranteed way to win a slots tournament, otherwise, everybody would be doing it... However, we do have a number of essential tips and tricks that we can give you that will go some way towards making sure you don't finish the tournament empty-handed.
Use the autospin feature - If you're playing a timed tournament with a large number of spins, we'd recommend using autospin, as you won't miss out of anything. Even if you have to step away from the tournament, you will automatically play through your allotted spins without running the risk of time running out.
Place the maximum bet you can on each spin - Most slots tournaments only allow you to place a 0.10 spin each time, however, some games will allow you to change the amount you wage per spin. If this is the case for you then we'd recommending going for the max bet available. This way, if you're lucky enough to hit a bonus round or a profitable win line then you can expect huge returns that will shoot you up the leader board.
Research the games before you choose one - You should have quite a varied choice of games to play when you're deciding on which slots tournament to participate in. Check the RTP and bonus features in each game beforehand. You don't want to waste your bankroll on a slot game that offers little in the way of exciting wins and engaging bonus features.
Know your budget - Set yourself a budget before you start playing, it can be very tempting to buy back into games if you're just on the cusp of making it into a winning position or the leading player looks like they can be caught, although slots tournaments are very unpredictable and a new player could come in at the last minute and knock you from the top spot. You don't want to end up investing more than you can potentially win.
Ensure you have a consistent internet connection - If you're going to play a slots tournament, make sure you're playing somewhere where you have good access to unrestricted WiFi or a 45/5G phone network. If you happen to lose your connection during the tournament you may not be able to rejoin and use your remaining tournament spins in time, meaning the money you've spent playing is wasted.
Which casinos have the best slots tournaments?
There are many casinos that offer players slots tournaments, however, not all are equal. You'll want to find a casino that offers enticing extras such as no wagering casino bonuses and free spins no wagering requirements. Because let's be honest... You're not going to spend all your time exclusively playing slots tournaments.
All of the recommended casinos for slots tournaments here at No Wagering offer new players the rare and wonderful opportunity play their favourite slot game using a number of wager-free spins for signing up, so even if you don't come out top in the tournaments you're still getting value for your money by playing with them.
Videoslots - Without a doubt our number one casino for tournament play. VideoSlots is home to the world's first social slots tournament, Battle of the Slots. Here you can take place in jackpot slots tournaments, sit and go slots tournaments and freeroll slots tournaments. There are tournament games available 24/7 with a huge number of popular titles available to play.
PlayOJO - PlayOJO's Reel Spinoffs differ from most slots tournaments as they offer players the opportunity to win much more than just cash. Most weeks the popular no wagering casino offers players the chance to win holidays, tech goodies and free spins.
Play slots tournaments online:-
Frequently Asked Questions
Are slots tournaments legitimate?

Taking part in a slots tournament is safe and legitimate and is no different to playing an online slot normally, however, during tournaments, no winnings are made from spins and the game is only played for a set amount of time.

Where is the best online casino to play slots tournaments?

There are many good online casinos that you can play slots tournaments at, some of the most popular casinos for these include Videoslots, PlayOJO, Buzz Bingo and PokerStars Casino.

How much does it cost to enter a slots tournament?

The cost of entering a slots tournament can vary depending on the overall value of the prize. The standard rule is the higher the prize value, the higher it costs to enter. However, some online casinos will offer bigger prizes at a lower cost of entry if enough people enter the tournament.

Is there any secret to winning an online slots tournament?

Unfortunately, there are no secret methods that can help you win an online slots tournament. Like all casino games, it's a matter of luck. Each and every player that enters the tournament has the same odds of winning or losing.