Safer Gambling Week 2020 - Where can you go for advice and support?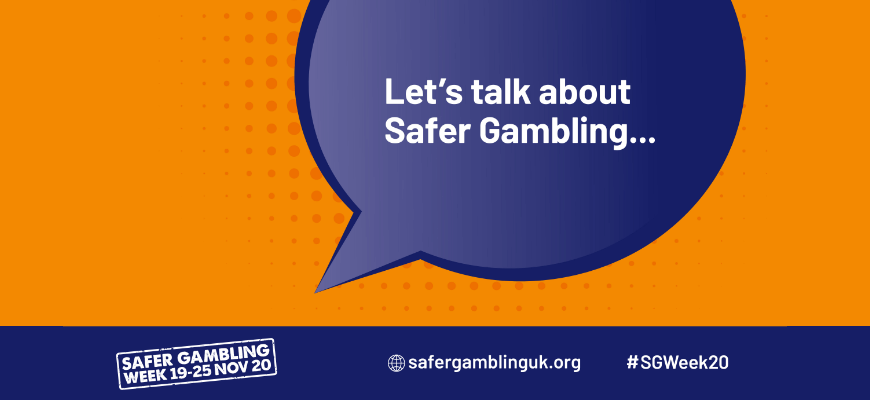 Organisations offering advice and support regarding problem gambling
Problem gambling can often leave those struggling feeling alone and isolated, however, there are thousands of people across the United Kingdom in exactly the same boat.
As part of Safer Gambling Week 2020, we here at No Wagering are looking to help those of you who may be struggling by compiling a list of organisations you can contact for honest advice and support regarding problem gambling.
Who can you turn to for honest advice and support?
Below you'll find our list organisations and groups that are always there to lend a helping hand and listening ear when you feel you need to talk to someone about the path you may be taking.
GamCare and the National Gambling Helpline
GamCare is the United Kingdom's leading provider of help and support for those affected by problem gambling.
We wanted to ensure that GamCare was the first organisation on our list as they're renowned for being available to talk to anyone in the UK that's being affected by problem gambling at any time, no matter what.
You can call GamCare for free via the National Gambling Helpline on 0808 8020 133. Their team of highly-trained advisers are here to support you, 24 hours a day, 365 days a year. They're able to offer advice, support and suggest and help organise options for further treatment if it's required.
If you do not feel comfortable speaking to an advisor over the phone GamCare also offer an online live chat service which is also available 24 hours a day, 365 days a year.
If you feel you would just benefit from a conversation with like-minded individuals in the same boat as you then their active online forum is always frequented with those willing to talk.
BigDeal
BigDeal is a service run by GamCare that was set up to educate and offer support to young people (specifically teenagers) who might be struggling with problem gambling. BigDeal offers a live chat service that's available 24 hours a day for those who feel they need to might need help regarding their gambling habits.
BeGambleAware
BeGambleAware is an independent charity which funds education, prevention and treatment services. As well as this the charity commissions extensive research to help educate the public understanding around gambling-related harm.
Their site www.begambleaware.org is a fantastic resource for education on safer gambling, understanding problem gambling and where you can get confidential help if you feel your gambling his spiralled out of control.
GamAnon UK
GamAnon is a group set up to offer advice and support to those affected by another person's gambling. They describe themselves as a fellowship of men and women who are husbands, wives, relatives or close friends who have been directly affected by problem gambling.
The group offers weekly meetings up and down the United Kingdom, however during the current COVID-19 pandemic GamAnon are holding regular meetings via Zoom to ensure the support network remains in place.