UKGC fines William Hill £6.2 million for social responsibility and AML failures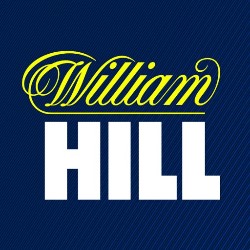 A near two year long investigation by the Gambling Commission into William Hill has resulted in a hefty £6.2 million fine for the casino, after some of its customers deposits were found to have links with criminal activity. This investigation found that senior management of the group had failed in its responsibility to mitigate risks, by not having a sufficient number of its staff carrying out the appropriate AML (anti-money laundering) checks and ensuring social responsibility processes were effective.
Between November 2014 and August 2016, ten customers of William Hill were able to deposit £3.4m of money that was either stolen, or had criminal ties, which resulted in William Hill profiting by £1.2m. As set out by the Gambling Commission, licensing conditions for gambling companies means they must make adequate checks on large deposits of money in compliance with both Money Laundering Regulations and the LCCP social responsibility code provision 3.4.1, which are in place to keep crime out of gambling and to spot problem gamblers.
Due to this investigation, William Hill is to pay a total of £5m for breaching regulations, as well as a divestment of the £1.2m they earned from the transactions to the victims (where they can be identified) of these customers.
Neil McArthur, Executive Director at the UKGC, said: "This was a systemic failing at William Hill which went on for nearly two years and today's penalty package – which could exceed £6.2m – reflects the seriousness of the breaches. Gambling Businesses have a responsibility to ensure they they keep crime out of gambling and tackle problem gambling - and as part of that they must be constantly curious about where the money they are taking is coming from."
The UKGC also revealed some examples of the failings of William Hill as part of their investigation.
In their statement, the company acknowledged recognized "a number of cases where former policies were insufficient to ensure full regulatory compliance, particularly in relation to the identification of the possible proceeds of crime."
William Hill's CEO, Phillip Bowcock commented "William Hill has fully co-operated with the Commission throughout this process, introducing new and improved policies and increased levels of resourcing" as well as committing themselves to implementing recommendations given by an independent process review. He also stated that William Hill is "fully committed to operating a sustainable business that properly identifies risk and better protects customers."
As a result, William Hill have since appointed external auditors to review the effectiveness and implementation of its anti-money laundering and social responsibility policies and procedures, as well as share anything they learn with the industry as a whole.