Global YouGov report reveals gambling popularity is on the rise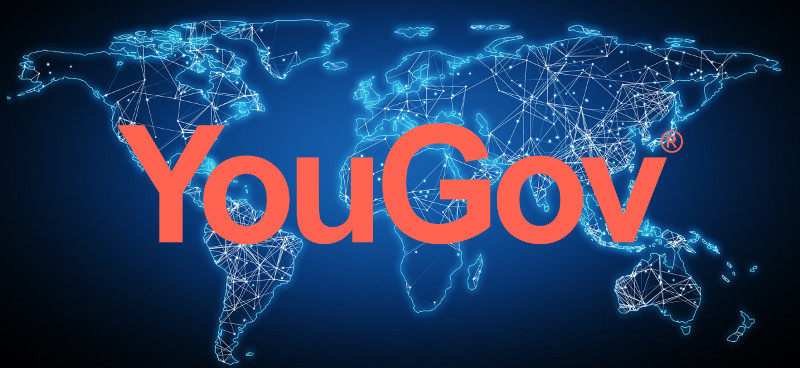 YouGov International Gambling Report 2021 reveals facts about global gambling habits
UK pollsters YouGov have released the results of a highly anticipated global survey conducted around people's gambling habits, attitudes and motivations.
The survey saw 17,300 people from 13 global markets quizzed on every aspect of online gambling, such as why they gambled, what they play and whether they believe gambling is regulated tightly enough, amongst other questions.
Respondents (split evenly into groups of around 1,000 and 2,000) hailed from the United States, Mexico, Great Britain, France, Germany, Spain, Denmark, Italy, Poland, Sweden, Australia, India and Singapore.
What did we learn from the International Gambling Report?
There's been a lot of chatter about the gambling industry as a whole in the last year or so due to the pandemic, which has supposedly shifted attitudes and in some places led to tougher regulations (such as Scandanavia and parts of Europe).
However, despite being on the receiving end of some very negative press in the last seventeen months, this report has revealed that there's actually still a very large appetite for gambling. Recent events have even turned many people towards the online market, with 63% of all respondents stating that they now prefer gambling online, rather than in person.
So monumental has this shift been that YouGov themselves stated: "Fueled by innovation, deregulation in key markets, and the pandemic, it's clear that the popularity of online gambling globally has achieved new highs".
Where is online gambling most popular?
The survey found that online gambling is most popular in India, where a massive 76% of respondents said they preferred it to gambling in person. This was followed by 70% in Great Britain, 69% in Italy and 65% in Poland. The country with the lowest preference towards online gambling was Singapore, where just 56% of players preferred to gamble online, which in itself is surprising considering it's illegal to place a bet online there.
What types of online gambling was most popular?
YouGov asked respondents that had gambled in the last 12 months what games they played, and the results were somewhat surprising. The majority of gamblers (42%) were most interested in placing lotteries, the second most popular type of gambling was sports betting (36%) followed by instant win lottery games (23%) and then online slots (13%). The least popular method of gambling was financial betting (6%).
Why do you people gamble on certain games?
Respondents were asked why they gambled on certain games, which again pulled up some very interesting and unexpected results. With regards to lotteries, the top motivator was because they 'fantasize of winning', which makes a lot of sense. With sports betting, bingo, online slots, poker and eSports the majority of respondents stated they did it purely because it was fun, as opposed to playing to actually win big sums of money.
What type of gambling is most popular in each country?
YouGov collated the responses they had from each individual and were able to work out which types of gambling were most popular within each country, these are as follows:
| | |
| --- | --- |
| Country | Most popular type of gambling |
| Great Britain | Lottery (61%) |
| Germany | Lottery (58%) |
| France | Lottery (36%) |
| Italy | Sports betting (57%) |
| Denmark | Lottery (36%) |
| Sweden | Sports betting (34%) |
| Spain | Sports betting (42%) |
| Poland | Lottery (50%) |
| United States | Sports betting (32%) |
| Mexico | Sports betting (37%) |
| India | Fantasy Sports (37%) |
| Australia | Sports betting (49%) |
| Singapore | Lottery (44%) |