Ganapati and Usain Bolt team up to release new slot game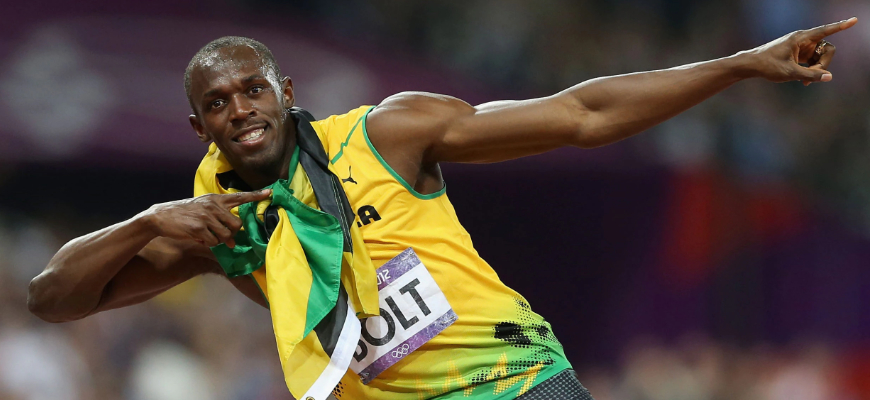 World's fastest man to make his slot game debut
Developers Ganapati have pulled off one of the greatest coups in the history of the slot game industry by signing up Usain Bolt to feature in his very own game.
The world's fastest man will feature in a brand new game that will be released later this year to coincide with the 2020 Olympic Games in Tokyo this Summer... Hopefully we'll be able to play this game on our favourite online casinos with no wagering requirements!
Who are Ganapati?
Ganapati are a slot game developer that don't often come to mind when you think of developers, usually it's the big hitters such as NetEnt, Big Time Gaming and Playtech.
Established in Japan, Ganapati have grown their reputation within the iGaming industry over the years, particularly in Asian markets. This is down to the steady stream of exciting new titles, with their biggest hit being Pacquiao One Punch KO, a licensed game in tribute to legendary boxer Manny Pacquiao.
'A natural partnership' says Bolt
Speaking of the partnership Bolt said: "2020 not only welcomes the biggest sporting competition in the world, but an exciting new collaboration between myself and iGaming developer, Ganapati.
"I am proud to be teaming up with Ganapati to create my first ever official online slot game – Ganapati's goal to produce innovative and creative content fits perfectly with my brand, making this partnership a natural one for me.
"Ganapati and I have been working on this together for some time now, and I look forward to sharing the final product with you all."
A hugely exciting project for Ganapati
Ganapati PLC's COO, Juliet Adelstein, said: "This partnership between Ganapati and Usain Bolt is hugely exciting and represents just how big we have grown in such a short space of time. Usain has worked closely with us to create this special game and neither of us can wait to release the official Usain Bolt slot game later this year."