Bgo Scrap Wagering Requirements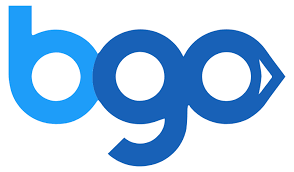 BGO Entertainment LTD has announced that it will be scrapping minimum playthrough requirements on all bonuses and promotions from October 2017 onwards.
The online casino operator stated that the decision came after seeing a massive mark-up in the size of the wagering requirements attached to casino bonuses in the industry over the past two decades. The company's Chief Financial Officer, Hannah Westley said of this change:
"we are now seeing 200%s, 400%s, no deposit bonuses, free spins, higher turn requirements, max bets and non-contributing games".
BGO now hopes to start a trend in the industry by removing the predatory promotional details attached to these offers and taking it back to basic bonus deals.
A wagering requirement is a term attached to an online casino bonus. It requires customers to play through a bonus amount a certain number of times before any winnings earned through the bonus funds can be withdrawn. Keen-eyed customers have been complaining for some time about casino platforms 'over bonusing' and keeping their deposited funds tied up in the site for too long by attaching impossibly high wagering requirements.
As of October 2017, players at BGO will be free to withdraw their winnings in the form of cash immediately, even if they have been won using free spins or bonus bucks; these new terms also apply to BGO's affiliate company, Power Spins. One example of what BGO customers can receive is the welcome offer of one wager-free "fair spin" for every £1 deposited.
BGO attributes this decision to the changing market and to the responsibility of fairness/transparency for customers, saying in a statement:
"we are at a crossroads where we need to make the right decision for both the company and the customer."
The operator also hopes to demonstrate to the industry as a whole that restrictive wagering requirements are not the way to go and that these conditions should become a thing of the past.
As BGO is one of the gambling industry's most prominent operators, it comes as no surprise that other brands are beginning to follow suit. This shows that the site could be setting a trend in the market and players might start seeing more and more casinos scrapping wagering requirements altogether, or at least drastically reducing them to single-figure amounts.
However, this move by BGO is not purely driven by a commitment to customer satisfaction. In 2017, the company received a fine for £300,000 from the UK Gambling Commission for publishing misleading information and confusing terms on bonus promotions. This was the first advertising-related financial penalty ever issued by the gambling watchdog and sent a strong message to the entire industry that casinos must be clearer when it comes to informing customers about wagering requirements.
The news is welcomed by NoWagering as we proudly list Bgo as our latest no-wagering casino :)