Player lands €7.2 million win on Microgaming's Mega Moolah Jackpot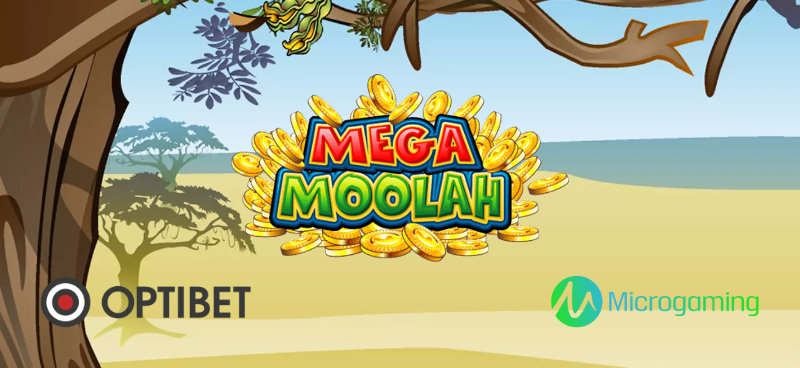 Microgaming's Mega Moolah jackpot lands another seven-figure win this year!
It may only seem like a couple of months ago that someone won €6.5 million on the Mega Moolah jackpot, and yet someone else has won millions on the progressive jackpot slot again! The jackpot was triggered on 6 August 2021 at Enlab's Optibet Casino for the second time in just a few months but with an even greater win of €7,231,507.69.
The Mega Moolah jackpot is a progressive jackpot with various slots attached that include Mega Moolah, Jungle Mega Moolah, Fortunium Gold Mega Moolah and Mega Moolah Goddess just to name a few.
Over 100 millionaires made
The latest winner is the 101st millionaire to be made on the network slot to date who won playing the classic Mega Moolah slot. Microgaming's progressive jackpot has paid out more than €1.45 billion to date, with over €137 million awarded across all jackpots in 2021 alone.
This win is the sixth win of seven figures from the jackpot this year showing a tremendous winning streak this year! April 2021 even saw a record-breaking win of €19.4 million on Absolootely Mad: Mega Moolah, so who knows what the rest of the year will hold for players of this lucrative jackpot.
"We're used to seeing massive jackpots drop on Mega Moolah," says Microgaming
"Huge congratulations to the winning player – we're used to seeing massive jackpots drop on Mega Moolah, and €7.2 million is a fantastic amount to win. Well done to Optibet for claiming a second consecutive Mega jackpot on our network," said Microgaming's CEO John Coleman.
Enlab were thrilled with this win as CPO Chris Davis added: "We were delighted when Mega Moolah dropped at Optibet the first time, but for it to happen a second time a matter of weeks later is remarkable. I am certain that both existing and new Optibet customers will appreciate that this situation can only be attributed to the luck of the brand."