Win up to £2,400 daily with Betsafe to celebrate Pirates' Plenty launch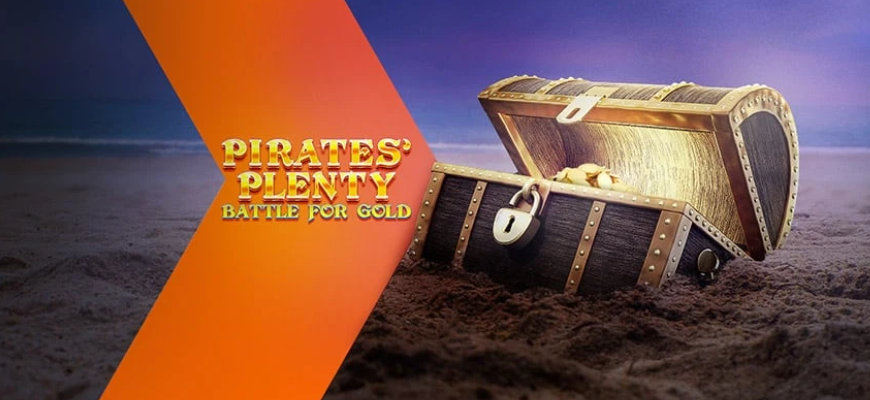 Win tournament cash prizes every 25 minutes!
Betsafe are giving you lucky punters the opportunity to win up to £300 not once a day, not twice a day... But a massive EIGHT times a day! That could net you an impressive total of £2,400 a day during this great promotion!
This exciting new tournament from Betsafe celebrates the launch of Red Tiger Gaming's 100th slot game, Pirates Plenty - Battle for Gold. Want to learn more about this fantastic new slot game? Check out our article on the game's launch here.
How do I take part?
If you want to be in with a chance of winning up to £2,400 a day all you need to do is head over to Betsafe and sign up, once you've done that you'll need to launch Pirates' Plenty - Battle for Gold and opt into the promotion.
There are eight tournament times that you can play Pirates Plenty to earn points.
6:00pm - 6:25pm
6:30pm - 6:55pm
7:00pm - 7:25pm
7:30pm - 7:55pm
8:00pm - 8:25pm
8:30pm - 8:55pm
9:00pm - 9:25pm
9:30pm - 9:55pm
You'll get 100 points for a winning spin, 200 points for 3 non-winning spins in a row, and 750 points for a win that's more than 15 times your bet.
Get the most points and you'll bag £300 for every tournament win throughout the evening.
Other prizes
Even though there eight fantastic chances to win the top prize, it doesn't end there! Finish anywhere between 2nd and 50th and you could win any of the following prizes:
2nd: £100
3rd: £50
4th - 10th: £25
11th - 25th: £10
26th - 50th: £5
Terms and conditions
Players must be over 18 years of age.
The promotion is only available to registered players.
The promotion runs between 22nd August 2019 until 28th August 2019.
There will be 8 tournaments per day, each lasting 25 minutes.
The maximum number of spins per tournament is 250.
Players placing a minimum bet of 60p on Pirates Plenty: Battle for Gold during the tournament will qualify for the promotion.