Win a luxury £10K getaway with no wagering casino Buzz Bingo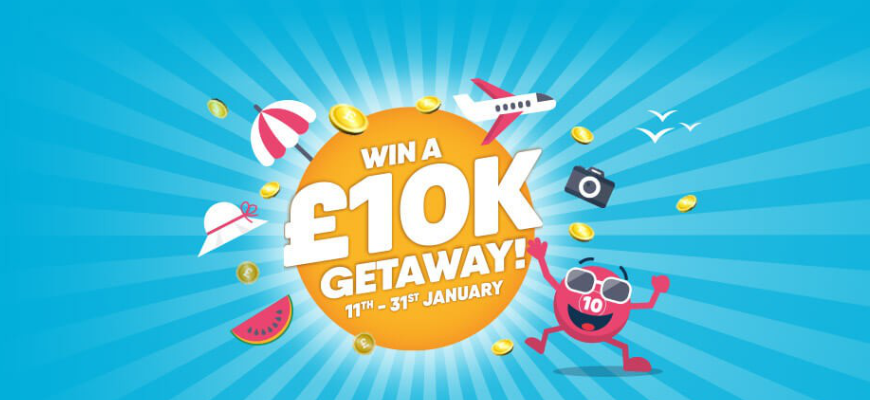 How does winning £10,000 to travel anywhere in the world sound to you?
I think we can all agree, it's been a difficult year for the lot of us, however better times are on the horizon, and our friends at popular no wagering casino and bingo site, Buzz Bingo are working towards making 2021 a little bit brighter for one very lucky player.
The well-known bingo-bigwigs are giving away an incredible £10,000 for someone to spend on a tailor-made holiday of a lifetime for both themselves and any guests they wish to take along with them!
The beauty of this prize is that players can choose to travel wherever they wish! If they want to stay here in the United Kingdom and enjoy the Cornish coastline, then they're more than welcome to do so! That said, if they'd like to travel across the world and enjoy the Mediterranean, the golden sands of Bali, Indonesia or a family trip to Disney Land Florida, the world is quite literally your oyster! The only limit is your maximum budget of £10,000.
How do you win a luxury £10,000 getaway with Buzz Bingo?
If you want to be in with a realistic chance of winning a £10,000 holiday of your choosing, courtesy of the generous team at Buzz Bingo, all you need to do is register an account using the link below. Once you've registered is deposit and spend a minimum of £10... That's literally it!
For every £10 you deposit and spend at Buzz Bingo you'll receive one prize draw entry that could see you win this amazing prize, for example if you were to sign up, deposit and play £30 you would immediately receive 3 prize draw entries.
Entries must be made before Sunday 31st January 2021, a player will be chosen at random on Wednesday 3rd February, so get playing because it could be you that wins this incredible once-in-a-lifetime prize!
Win a £10k getaway with Buzz Bingo:-
Buzz Bingo's Luxury £10,000 getaway Terms and Conditions
Players must be aged 18+ to participate in this promotion.
Players who deposit a minimum of £10 in cumulative cash on Buzz Bingo and then stake that money on games within the Bingo, Slot & Games or Casino tab will qualify for one entry into the prize draw.
The Prize Draw will be held on Wednesday 3rd February 2021 at midday, this draw is set to be made using a random number generator to ensure fairness.
The £10,000 is to be used with Buzz Bingo's official travel partnership Gray Dawes Events.
Players must use the £10,000 towards the holiday, flights, accommodation and any other travel services.
The winning player must spend their £10,000 within 6 months of winning the prize and travel within 12 months.
The winner must have comprehensive travel insurance when they travel overseas, it is the responsibility of the winner to organise this.
The winning customer can opt to take £7,500 cash instead of the £10,000 holiday voucher. This cash will be added to the player's Buzz Bingo account.
The winner must ensure that they have confirmed their details to Buzz Bingo within 14 days of the prize being won, or the prize will automatically be redistributed to a first reserve, and so on.