No more Monday Blues with generous Mondays at Guts Casino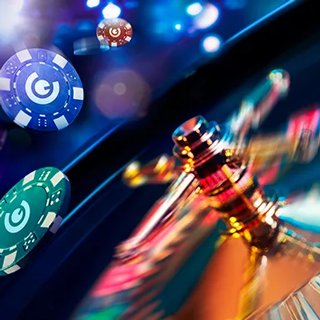 In every bet, there is the chance to win or lose - as the saying goes, you win some, you lose some right? But sometimes, lady luck can be in quite a generous mood and grant players a hot streak on their bets meaning they win every time. This is an experience every player dreams of, especially those who play Roulette, a game in which their fate is determined by the spin of the wheel.
Well now, lady luck has teamed up with Guts Casino to reward those who achieve a winning streak every monday at their exclusive Roulette tables from 5th March to 30th April, making the monday blues a thing of the past!
If you find yourself on a winning streak of 3 on a straight number bet, you'll be rewarded with £30 in cash on top of any winnings you make!
How to enter
Entering is easy, all you have to do is play every monday at the Guts Exclusive Live Roulette table from 11.00 on 5th March until 23.00 on 30 April and if you get three wins in a row on a straight up number bet, you'll win an extra £30 in cash, no strings attached!
If you win this fabulous bonus, and the next monday you come back and play again, you can earn another £30, and every monday until this promotion finishes.
No wagering is required so if you win a £30 bonus, it's yours to keep! You might also like to check out some of our other low wagering casinos.
Terms and Conditions
Generous Monday runs from 11.00 - 23.00 every monday from 05/03/2018 to 30/04/2018.
In order to receive the £30 reward, players must obtain 3 consecutive wins with a straight up number bet at the exclusive live roulette table.
A straight up number bet covers 1 number and pays 35:1
Only bets placed on the Guts exclusive live Roulette table will count towards this promotion.
A qualifying game round for the purposes of this promotion is a real money bet round when a players bet covers less than 70% of the outcomes on the wheel.
Game rounds in which the players bet covers 70% or more of the outcome of the wheel will not count as a qualifying game round.
Players can receive a maximum of 1x £30 reward every monday.
The £30 cash reward will be paid out instantly into winning players accounts with no wagering required.
Only players that have deposited at Guts are eligible for this promotion.