Win free bonuses with Tombola's Cheltenham Gold Cup Sweepstake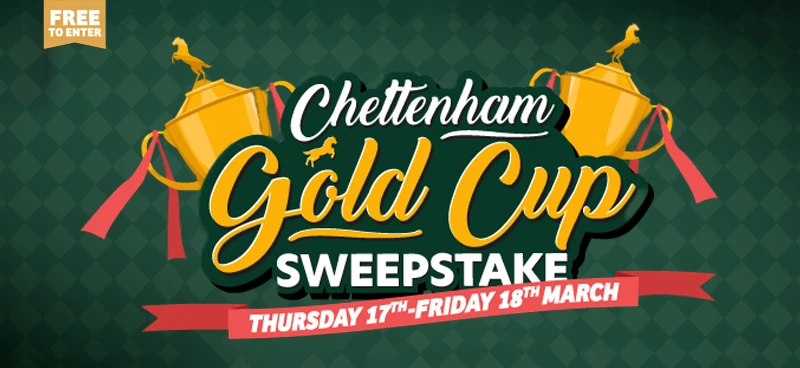 Gain free bonuses with Tombola's Cheltenham promotion
One of the biggest horse racing events is due to start on the 15th March 2022 and ends on the 18th March 2022. To celebrate this monuments racing event, Tombola Arcade and Tombola Bingo are giving players the chance to win bonuses for free on its Cheltenham Gold Cup Sweepstake 2022.
The promotion starts on the 17th March 2022 at 11am until 18th March 2022 at 3pm and is open to all UK players. Be sure to enter if you want to be with a chance to win free bonuses on bingo or arcade!
What is the Sweepstake?
Players can enter for free if they have deposited in the past with a verified account between the set time period mentioned above. They can enter on Tombola Bingo or Tombola Arcade but not on both (meaning only one entry is allowed).
Those who enter this promotion are given a horse at random which is expected to run in the Boodles Cheltenham Gold Cup Chase at Cheltenham Racecourse on Friday 18th March 2022 at 3:30pm. The winners will be determined by the winners of the actual race!
Prizes on offer
This free promotion offers winning prize money for the top three positions. 1st place horse will win £3 in bonus money, whilst 2nd and 3rd will win £2 and £1 respectively.
All the bonus money will be paid to the winner's accounts by 3pm on Saturday 19th March 2022. As the prizes include bonus money, it cannot be withdrawn but can be played on Tombola Bingo or Arcade.
Terms and Conditions
The promotion runs from 17th March 2022 (at 11am) until 18th March 2022 (at 3pm).
It's open to UK players and is free to enter for all depositing and verified Tombola and Tombola Arcade players.
Horses cannot be chosen by players, but until 18th March at 3pm, players can withdraw from the race to gain a new horse.
If the Boodles Cheltenham Gold Cup is cancelled, then Tombola has the right to cancel this sweepstake.
All prizes will be paid out in bonus money and cannot be withdrawn.