£850K on offer every day in Tombola's I'm A Celeb promotion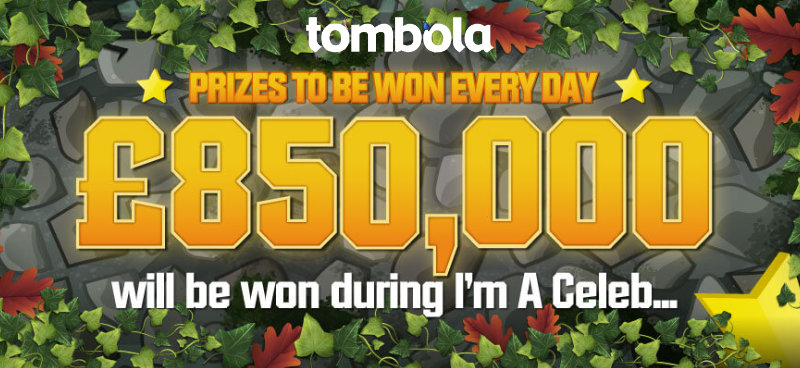 Partake in Tombola's I'm A Celeb challenges for cash prizes
The long wait for I'm a Celebrity...Get Me Out of Here is finally over and the ITV staple is back on our screens. With an all-star cast including TV legend Richard Madeley, Hitmaker Naughty Boy and Emmerdale's Danny Miller, you know that this season is going to be TV gold.
To make the show even better, Tombola has sponsored I'm A Celeb this year and are offering £850,000 to be won daily throughout this year's run - so you can win glorious prizes whilst all your favourite celebrities are going through misery.
Who is Tombola?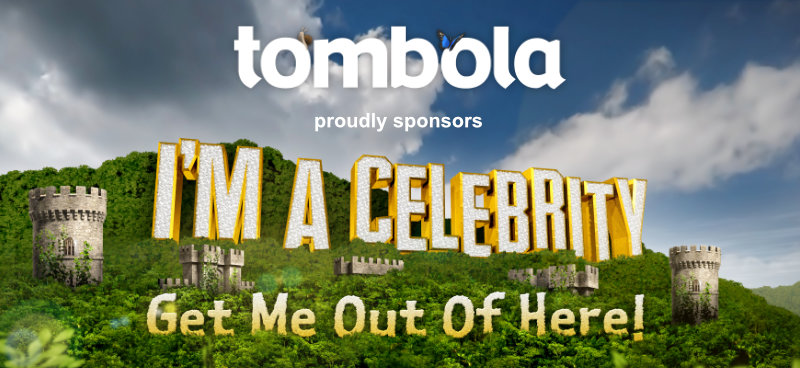 Tombola and Tombola Arcade are joining together for the promotion taking place across both sites. As Britain's biggest bingo site, Tombola offers a unique variety of bingo games as well as classic favourites such as 90 ball bingo and 75 ball bingo.
Amazingly, Tombola Arcade focuses on original arcade games including their own online slots and scratch cards along with extraordinary games such as Bubble or Drop. There are even free daily games such as Merge which allows you to play and win real money prizes.
What's on offer in the I'm A Celeb promotion?
From Sunday 21st November until Monday 20th December, you can win a whole host of prizes up for grabs during Tombola's I'm A Celeb promotion. From free to play games to bingo nights, there's up to £850,000 ready to be won daily!
Bug Match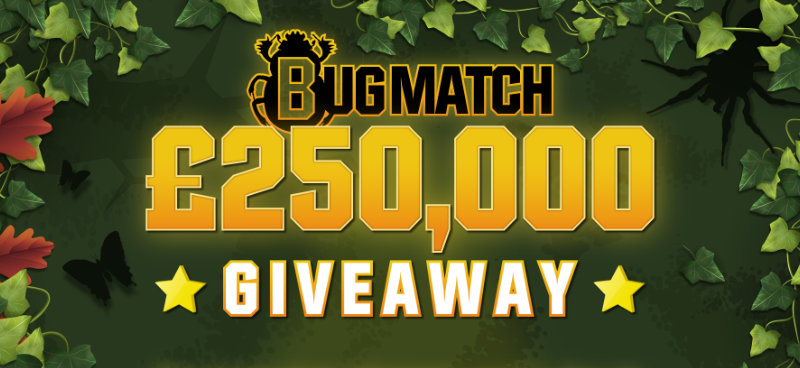 Each day you have two chances to win up to £10,000 on a free game called Bug Match that's available on both Tombola Arcade and Tombola Bingo. There are 44 opportunities to win and all you have to do is match 3 bugs to reveal a cash prize worth up to £10,000.
You can play once on Tombola Arcade and once at Tombola Bingo with no deposit required. Amazingly, you can use the same login for both, so be sure to take advantage of the opportunity to increase your likelihood of winning!
£20K at 10pm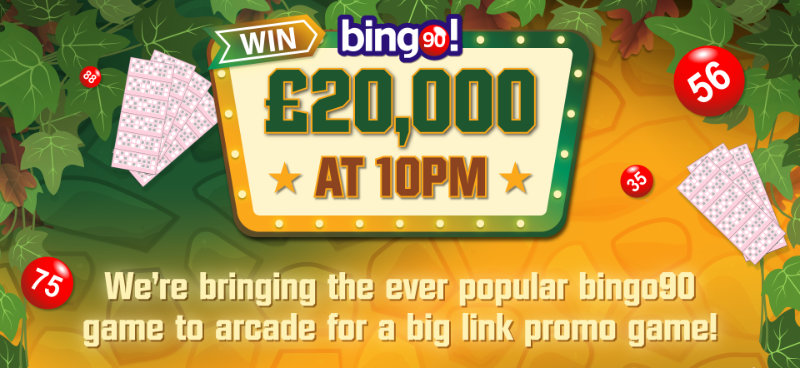 Alongside the free Bug Match game, you can win up to £20,000 every day at 10pm on Bingo90. All you need to do is head over to the Bingo90 page on Tombola and play during the show at 10pm.
If you end up winning alongside another player, then the prize will be shared equally. Make sure to get your bingo ticket before the full house prize of £20K ends on Sunday 12th December.
£5K Knights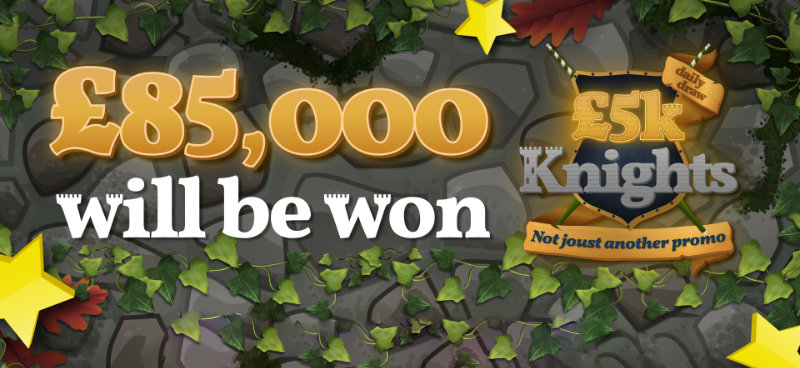 Until the 7th December, you can win a massive £5,000 each night between 8pm until 10pm by simply staking £1 on any of the arcade games on offer. This is not joust another promotion, this epic promotion has up to £85,000 that is waiting to be won.
Whether you like to play on Spin, Go, Drop or Emoji - you can be entered into the promotion by betting at least £1. You can even play one of Tombola Arcade's incredible games whilst waiting for bingo to start - it's as simple as that.
£25K to be won across social media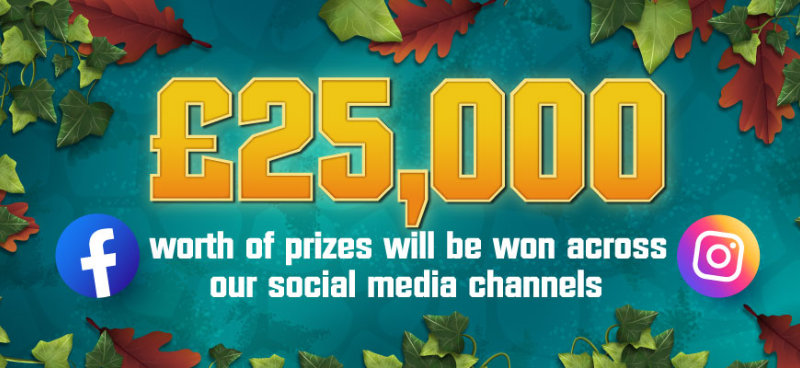 You can even take part by simply getting involved in social media with a whole assortment of activities going on. The easiest one to spot is the tombola bugs advert that airs on TV during I'm A Celeb giving you the chance to win £100 by commenting #tombolabugsontv and your username on the image of the bug posted on Facebook before the post closes.
If you head on over to Instagram on the 24th and 27th November, and the 1st, 4th, 8th and 11th of December, you can win £500 in Love2Shop vouchers by answering a question about the tombola bugs through The Big Bug Ballot challenge.
The weekly Facebook live quiz from Tombola is having an I'm A Celeb makeover until the 11th of December with bonus money ready to be won. On Saturday 11th December, you can win a luxury dining experience for two with an overnight stay in a 5* hotel by simply heading over to Facebook.
This year's I'm A Celeb looks to be bigger than ever, and Tombola is celebrating it in style with a whole host of promotions available throughout the season. Make sure you get the full experience of the show by getting involved with Tombola's I'm A Celeb promotion!