YouGov poll reveals why Brits don't want to bet online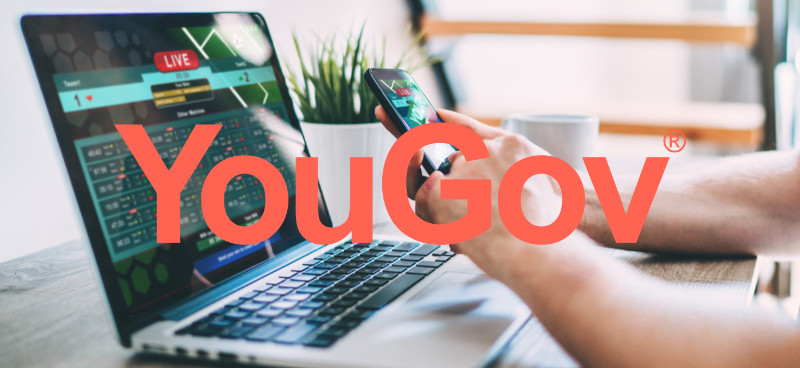 Data shows why Brits might be hesitant to play online slots and casino games
The results of a YouGov poll conducted earlier this year regarding 'barriers to betting among Brits' have recently been released, and it has shown some interesting reasons as to why UK players might be hesitant to spend money playing online slots and casino games.
The new insights are part of a forthcoming YouGov whitepaper that will take a deep dive into player's attitudes and habits around online gambling in 17 global markets, in part as preparation for the government's review of the Gaming Act that will ensure that gambling laws are fit for the digital age.
What did the YouGov poll results show?
The main question posed to respondents in this YouGov poll was 'Why haven't you gambled online in the past year', over a quarter of those asked replied stating that they believe the odds are stacked against them when playing online (27%).
Other respondents stated that they didn't have the money to gamble with (22%) and that they believed that they were unlikely to win big (21%)... Only a small number of those that didn't gamble stated that they chose not to because they believed that they would become addicted (9%), or that they didn't trust themselves to gamble (5%). The full breakdown of responses can be found below:
The odds are stacked against the player - 27%
I don't have the money to gamble with - 22%
You're unlikely to win big - 21%
It hadn't occurred to me - 20%
Gambling is morally wrong - 11%
I'm worried that I might spend too much - 10%
I don't trust the companies to protect my card details - 9%
I'm worried I might get addicted - 9%
It is against my beliefs - 8%
Other - 7%
I don't have the time - 7%
I don't trust myself - 5%
I only gamble offline - 3%
Technical difficulties (in gambling online for money) - 1%
N/A – there is no reason in particular - 32%
Arguably the most interesting response from this poll is that 32% of respondents had no reason in particular not to gamble online, which according to YouGov suggests that a significant portion of non-gamblers are neutral about gambling at the moment – a group typically amongst the easiest to market to, given the right insights about their attitudes and behaviours.
There will be more data regarding attitudes and behaviours set to drop in the coming weeks and months, as this insight is just one question that makes up a much larger study made up of 17,000 respondents in total.
Playing online slot games safely with trustworthy casinos
As stated above, 9% of respondents said they didn't trust companies with their card details. It's understandable that many feel this way, but this shouldn't be the case considering there are a whole host of incredibly fair, honest and genuinely trustworthy no wagering casinos out there that make a conscious effort to put players first.
If you're looking for a legitimate online casino regulated by the UK Gambling Commission that offers safe gameplay with generous casino bonuses, wager-free free spins and no-deposit bonuses then we urge you to look further than No Wagering, the casino comparison site that makes sure players are in safe hands.