Wonder 500: Creative and responsible content for a new era of iGaming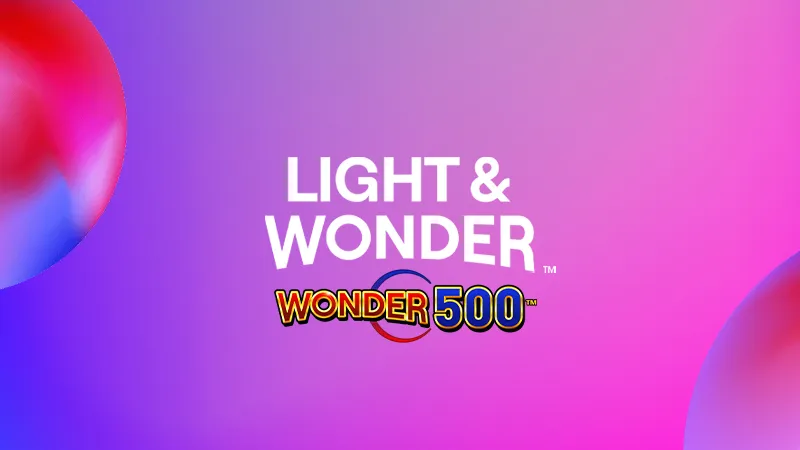 In this exclusive feature, Rob Procter, VP Game Development at Light & Wonder, explains how its innovative new product Wonder 500 is a shining example of how casino entertainment will continue to thrive within stricter regulated market conditions.
With regulatory change on the horizon, a unique opportunity has arisen for industry leaders such as Light & Wonder to step up and deliver a host of new experiences for players in the United Kingdom and ensure the entertainment remains at a high level.
Change is inevitable in all facets of life, what matters most is how you adapt to those changes. While most of the industry has patiently awaited an update to the UK Gambling Act with little action, the Light & Wonder team have been working tirelessly behind the scenes to develop a brand new product that embraces regulatory change in the best way possible.
We are thrilled to have launched Wonder 500, the industry's newest innovation around responsible and engaging online slots play, with our long term partner Sky Betting & Gaming the first to go live with the concept.
What is Wonder 500 and how does it differ from traditional online slot products?
Over the last 12 months we have worked closely with multiple operators, investigating any potential challenges surrounding reforms to the UK Gambling Act and how we can overcome them together.
As a result of these conversations, we were able to identify a number of positive ways that Light & Wonder could get ahead of the curve and continue to serve memorable and responsible experiences for our loyal UK player base.
With Wonder 500, we've selected a handful of iconic Light & Wonder titles and amended the way they are played so that the maximum stake is set to £2, and the maximum win is 500x.
The beauty of Wonder 500 is that it offers players a significantly higher chance of triggering bonus features compared to their standard counterparts. As a result, of the likelihood of landing a maximum win of up to £1,000 is greater, truly ramping up the excitement levels for all involved.
Educating players and changing mindsets around slot gameplay
We recognise there's a need to educate players who are so accustomed to existing online games available in the UK. However, we firmly believe that once it becomes apparent to players that our offering not only boasts a more engaging gameplay but also more attainable wins, it will be very attractive to a wide audience.
In fact, the vast majority of players in the UK are betting no more than £2 per spin, so it makes logical sense for players to try their hand at a game that offers more frequent, attainable winning opportunities.
Above all else, Wonder 500 promotes responsible gameplay. By capping stakes and offering more frequent bonus gameplay we are giving players something that is guaranteed to catch their attention and keep them entertained.
The future of Wonder 500
Right now, the United Kingdom is the perfect test market for Wonder 500. It is a country that holds a strong casino heritage, with Light & Wonder a leading force considering our games feature prominently in both online and land-based markets. Leaning on our extensive experience, we have the ability to make a difference in changing mindsets around the way games can and should be played.
Should Wonder 500 prove to be a success here, we have ambitions to replicate the series for other regulated markets across Europe. Our business is focused on creating memorable casino gaming experiences for players within safe environments, which is exactly what we have achieved through Wonder 500.