No Wagering meets: Daphne Xerri Head of Casino at Volt Casino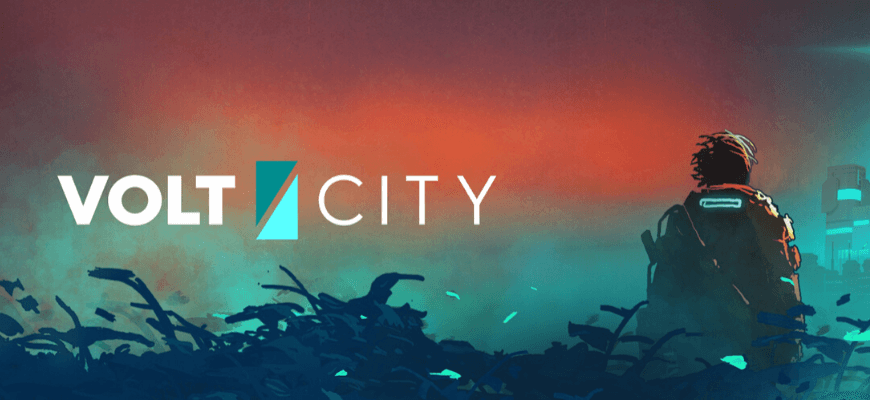 No Wagering speaks exclusively to Daphne Xerri, Head of Casino at Volt
Back in February we here at No Wagering were given an exclusive access all areas sneak preview of Volt City, the latest innovation from Volt Casino, one of our favourite no wagering casinos.
We got a good look around the site and gave our first impressions of this fantastic new creation that sees players given the opportunity to explore and develop an entire virtual world in real time, all whilst earning themselves mystery prizes including free spins with no wagering requirements.
Three months on we caught up with Daphne Xerri, Head of Casino at Volt Casino for an in-depth chat about the development, launch and future of VoltCity in order to get an insight into the thinking behind the brand, as well as what we can expect in the months and years to come from this forward-thinking operator.
An in-depth conversation on innovative virtual world Volt City
1) We're used to seeing online casinos 'borrow' gamification features from each other, however in this case you're the first to take such a bold step in a new direction. Where did the inspiration for Volt City come from?
Thank you! The team at Volt Casino are big fans of real-life simulation games; we know how effective they are for keeping players interested and contemplated if we could create something comparable for Volt Casino's players to enjoy.
After much brainstorming, the inspiration for Volt City was born. The Volt Casino brand was inspired by power surges and electricity, so a city that began in darkness was a clear next step. The Volt team's aim was to create the industry's leading online casino rewards game.
After an entire year in development, with the team working hard to make the product the most technically advanced gamified rewards programme in the industry, we are very proud of Volt City. We believe that it is the most engaging online casino rewards programme available to date, but we are not stopping here! Many new features will be revealed over the next months and year.
The combination of playing online casino games and building one's online city creates one-of-a-kind iGaming experience.
2) Volt City is such an interesting hybrid between a mobile game and classic city building game, you must have a few fans of these genres in your development team? If you were to liken Volt City to one of these genres, which one would it be?
We certainly do! The team at Volt Casino are big fans of mobile games and virtual building games. Volt City is inspired by classic city building games, with the addition that it elevates the online casino experience to a whole new level!
As Volt City works symbiotically with Volt Casino; combining playing casino games with building your own virtual city and both elements generate rewards for the other. As players play on the casino, they can earn crystals to be used to build their city; and as a player progresses with building their city they can receive wager-free rewards to be used at the casino.
3) When we got the opportunity to play Volt City we really enjoyed following the game's engaging story through the beautifully drawn in-game comic strips. Do you plan on expanding the story of Volt City over time once players reach a certain point?
Yes, we want to keep making Volt City better and better! At Volt Casino, it is our mission to make online gaming electric, and Volt City is the bright light leading us in pursuit of this ambition. We have plans to introduce many new and exciting features over the upcoming months to reward our players including more levels and new missions.
The whole team at Volt Casino welcomes feedback to ensure development continues to drive better experiences for players, more signups and higher engagement for affiliates and us at Volt Casino.
4) The inclusion of mystery boxes is something we've never seen before within this space. They obviously lend themselves very well to the style of game you've created. Can you see them catching on with casino players, much like they have in popular video games series such as FIFA and Overwatch?
We are certainly hoping that's the case. So far our players have really engaged with the mystery boxes and are selecting bronze, silver or gold when they come to Volt Casino. The team at Volt Casino are going to continue to develop these mystery boxes and add more offers and promotions over the coming months.
5) How difficult a decision was it to throw out the rulebook as to how a casino should look and feel? Was there ever a moment where you thought, hold on, what if players don't buy into this?
When we began working on Volt City, we wanted to elevate the online casino experience. With games the main draw of any online casino, we thought to ourselves let's throw out the rulebook and make gamification a part of the engagement programme. As you've seen, this is what the Volt City rewards platform does. Working symbiotically with Volt Casino to combine the playing of casino games with the building of a player's virtual city. With both elements generating rewards for the other, we believe it really adds value for players and is a fun break from casino gameplay.
There were times when we thought to ourselves this is a very bold new direction, but we received brilliant feedback in our early previews which kept us sure Volt City was a great innovation. Since launch, we have had yet more brilliant feedback from both from players and industry contacts who want to keep coming back and building their cities!
6) The decision to give players wager-free rewards is obviously a huge plus from our perspective, how important was it for you that you offer players such generous rewards for choosing to play with you? Especially when we're increasingly seeing operators pull their no wagering bonuses in favour of reinstating wagering requirements.
Rewarding players generously is super important for us. We decided to include a crystal bonus for players to use at Volt City, as well as our wager-free spins signup offer, so new players had the opportunity to experience the symbiotic gameplay of both Volt Casino and Volt City. Generously rewarding players is part of our mission at Volt Casino, and our mystery boxes also reward long-term players.
7) What are your long term visions for Volt City? Could we perhaps one day see Volt City branded slot games built exclusively for the site?
At Volt Casino, we believe that it is easier to retain a customer than attract and convert a new one (although we work hard to attract new customers too!) However, keeping customers interested can be difficult for operators in iGaming. There is lots of competition across the industry, and players can become easily attracted by other gaming websites, with attractive welcome offers for new players.
Long term, we want to continue differentiating ourselves from other casinos and building on our reward programme Volt City. We are committed to adding value and fun to our players experience, and want to continue to engage and reward our players with fun! A Volt City slot game is certainly an interesting idea, we'll have to get back to you on that one!
8) Finally, if you had to sell Volt City in just three words what words would they be?
Oh, this is a tough one. How about: Try it yourself! Or innovative casino reward-game!
Sign up for Volt Casino and try Volt City for yourself!
Just as Daphne said, you'll never truly be able to wrap your mind around the vast virtual world the geniuses at Volt Casino have created unless you try it yourself! New players that sign up will get up to 300 wager-free spins on online slot Starbust.