UKGC: 31% of 11 to 16 year olds gambled in the last 12 months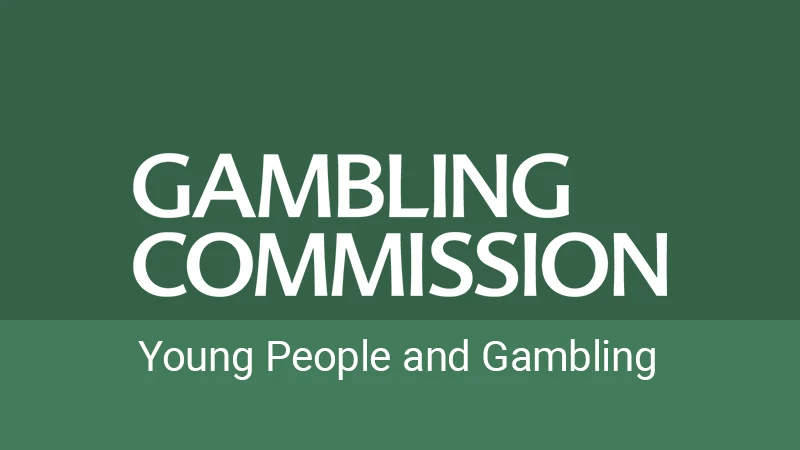 Almost a third of children aged 11 to 16 gambled in the last year
The results of the Gambling Commission's Young People and Gambling 2022 survey have been published, indicating that almost a third of young people have taken part in some form of gambling activity during the previous 12 months.
Conducted on behalf of the UKGC by Ipsos, the survey was completed by a sample of 2,559 school pupils aged from 11 to 16. This covers years 7 to 11 in most of the UK, and S1 – S5 in Scotland. Pupils filled in an online survey during class, with fieldwork taking place from mid-March until the end of June.
A major overhaul for this year's survey
The latest survey figures can't reasonably be compared against previous years, as the survey has undergone some significant changes. School closures during 2020 and 2021 had a major impact, with only 1,645 pupils taking part in 2020, none of whom were from Wales.
And the survey wasn't conducted at all in 2021, due to the global pandemic. But that's given time to give the questions a complete overhaul, making them easier to understand and more relevant.
The following key points have arisen from the 2022 survey:
31% of young people had spent their own money on some form of gambling activity during the previous 12 months.
23% spent their own money on regulated gambling activities.
Most of these gambling activities were legal or didn't feature any age-restricted items, such as:
22% played arcade games (claw grab machines, coin pushers).
15% made a real-money wager with friends or family.
5% played cards for money with friends or family.
Screening for problem gambling in young people
A screening system that identifies problem gambling has been adapted for use in young people. And during 2022 the following statistics have been revealed:
0.9% of 11 – 16-year-olds are problem gamblers.
2.4% are at risk of becoming problem gamblers.
27.3% have no problems connected to gambling.
The majority of young people (78%) who had used their own money for gambling during the previous 12 months, did so because it was fun. And around 21% of respondents said it makes them happy, although almost 30% disagreed, while the same number were undecided.
Slightly more than one in ten claimed that a family member had provided holidays, trips and outings thanks to the results of a successful gambling session. And three in ten of those surveyed said that members of their family gambled, with around 7% of them saying it had led to tension or arguments at home.
Safer Gambling for everyone
The UK Gambling Commission is pushing forward with its drive to make gambling as safe as possible for everyone – and that includes young people. Measures that have recently been introduced include:
Increased online ID and age verification checks.
Prohibiting online slots from targeting children.
Taking action against operators who target children.
Strengthening customer interaction requirements.
Banning the use of credit cards for gambling purposes.
The Gambling Commission has also been fining those who fail to adhere to these rules such as GCPoker, Betway and Smarkets.
At No Wagering, we are committed to responsible gambling. For more information on the topic, be sure to check out our dedicated page for guidance and resources.