UKGC: 61% of Gamblers not encouraged by free bets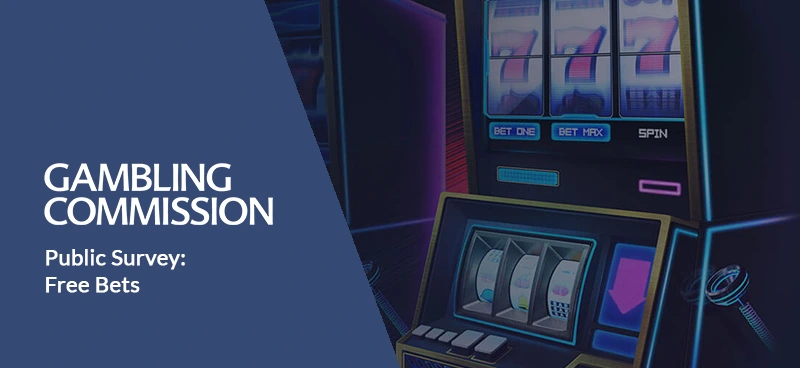 Over half of participants not encouraged by free bonus offers
In preparation for the upcoming Gambling Act Review, the UK Gambling Commission (GC) is working to understand the current climate of gambling.
Only the other day, the GC updated guidance on fair terms and practices. In a recent survey to try to understand free bets or slot spins, they uncovered some interesting results.
What is the survey?
This survey focused solely on the impact of free bets and bonus offers. The GC wanted to find out whether these influenced people to gamble.
All of the surveys were done online and sourced through a panel created by Yonder Consulting. It's estimated that Yonder Consulting collects data on 8,000 adults in Great Britain per year with the GC survey conducted in June 2021.
Most participants were not influenced by free bets or slot spins
The survey found that most participants revealed that they were not influenced by free bets or slot spins. 61% of participants stated that their gambling was not influenced by these free bets or spin offers.
However, 31% of participants did reveal that receiving free spins or spins that did encourage them to gamble. From this survey, GC found that younger people were more likely to be affected by these free bets as 39% of 18 to 24-year-olds admitted these free bets incentivised them to gamble.
Furthermore, 46% of 25 to 34 years olds in the survey found that these free bets and slot spins influenced them to gamble.
Email is the most common communication method
In the survey, the GC also found out that 35% of report gambling with a new casino they hadn't visited before as the result of a bonus offer and 28% started gambling as a new activity as a result of the offer.
65% of participants reported receiving incentives from operators within the last 12 months with free spins and bets named as the most common incentive. It also reported that 41% received reminders to gamble and use the bonus.
Ultimately, email was the most common communication method with 47% of participants reporting this whilst text message bonus offers were at 17%.
The most popular activity to receive an incentive for was online betting at 73% whilst playing slots was at 39% and bingo at 37%.
Nothing else has come out of this survey yet, but it's expected to be used as evidence in the Gambling Act Review later this year.