Twitch set to ban content from unlicensed gambling sites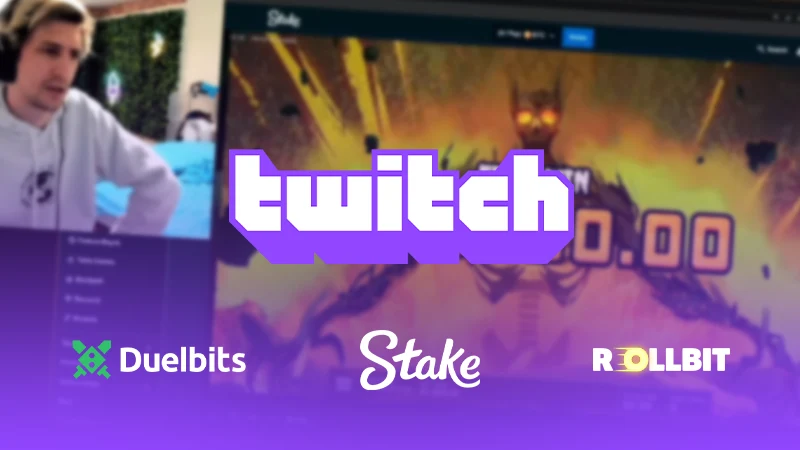 Unlicensed gambling sites are set to be banned
Twitch is one of the biggest streaming platforms on the internet only rivalling YouTube with gambling being a popular form of entertainment on the site.
The streaming platform released a statement on the 20th of September and stated that it will be introducing new rules next month on the 18th of October.
Gambling is a popular form of entertainment on Twitch
This news comes after many prominent Twitch streamers discussed leaving the platform in protest against the platform with Pokimane and Mizkif being two of the biggest.
eSports is incredibly popular and at the time of writing, there are more people watching gambling Twitch steaming than playing Minecraft as slots are the 10th most popular type of content on the platform.
"Big topic of discussion," says Twitch
Twitch started off the announcement with: "Gambling content on Twitch has been a big topic of discussion in the community and something we've been actively reviewing since our last policy update in this area."
"Today, we want to update you on our plans. While we prohibit sharing links or referral codes to all sites that include slots, roulette, or dice games, we've seen some people circumvent those rules and expose our community to potential harm."
"Policy update on October 18th," says Twitch
"We'll be making a policy update on October 18th to prohibit steaming of gambling sites that include slots, roulette, or dice game that aren't licensed either in the U.S or other jurisdictions that provide sufficient consumer protection."
Twitch added: "These sites will include Stake.com, Rollbit.com, Duelbits.com and Roobet.com. However, we may identify others as we move forward."
Twitch concluded: "We will continue to allow websites that focus on sports betting, fantasy sports and poker. We'll share specifics on the updates to our gambling policy soon, including the full policy language, the make sure everyone is clear on our new rules."