Stolen bitcoin from Infamous Twitter hack tracked to online casinos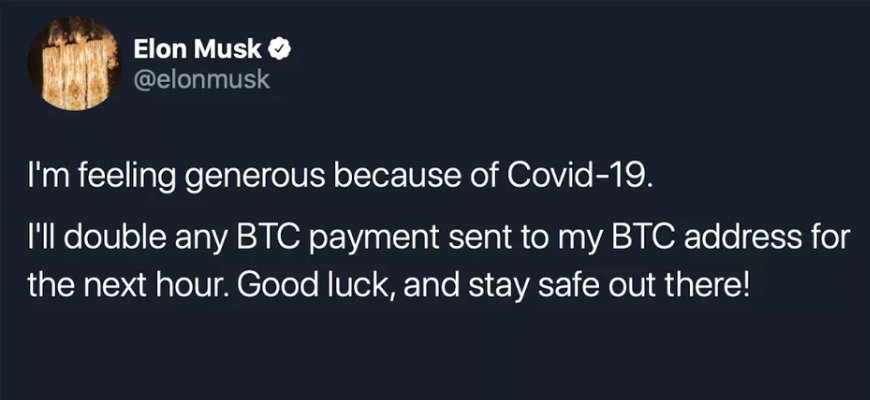 Twitter hackers turn to numerous online casinos to launder thousands in stolen bitcoin
New information regarding an Twitter hack that saw over $110,000 in bitcoin stolen has revealed that the funds may have been laundered through online casinos.
The infamous scam that took place on 15th July 2020 saw over 130 compromised high-profile twitter accounts request that individuals send bitcoin to a specific cryptocurrency wallet, promising that money would be doubled and returned as a charitable gesture.
Hundreds, if not thousands of twitter users willingly sent money over, putting their trust in individuals and brands such as United States Vice President Joe Biden, Tesla's Elon Musk, Amazon's Jeff Bezos, Kanye West, Barack Obama, Apple and Uber.
Within minutes of the tweets going out Twitter rushed to delete them whilst Cyrptocurrency exchange Coinbase blacklisted the bitcoin addresses to prevent money from being sent, stopping over 1,000 transactions totalling over $280,000.
Forensics reveals funds laundered through numerous casinos
Since the attack a blockchain forensics firm have revealed that 0.018 BTC, around $200 was traced to an unnamed online casino that allows digital transactions using bitcoin. It was here that the user cashed out the funds in attempt to make their ill-gained money seem as though it had been gained legitimately.
It was also discovered that the hackers had used a 'peel chain' technique to launder funds. This is where bitcoins are sent between several wallets before being deposited in various casino sites to be withdrawn at a later date. As much as 0.2 BTC, around $2,192 dollars was laundered this way.
Whilst work is still ongoing between law enforcement agencies around the world to track down the perpetrators of this most shocking scam, it poses the question as to just how could one of the largest social media platforms in the world be so vulnerable?
It also raises questions about the legitimacy and safety of making withdrawals and deposits at online casinos using currencies such as bitcoin.
What are the safest methods of depositing and withdrawing funds at online casinos?
First and foremost players should only deposit money into casinos licensed by trusted regulators, this is because unlicensed casinos pose a huge risk in terms of security flaws that could see individuals have both their funds and personal data stolen.
All licensed casinos are required to keep on top of their anti-money laundering safeguards, ensuring the relevant processes are in place to detect and combat possible money laundering.
The most trusted payment methods at most popular no wagering casinos include VISA, Mastercard, Neteller, Skrill, Paysafecard, PayPal (In countries that allow this) and ecoPayz. Many players also opt to deposit into their casino account using Pay by phone rather than one of the other aforementioned methods.
Top casinos with trusted banking methods:-
Stake £10, Get up to 200 Free Spins No Wagering, No Max Win

Get bonus