PlayOJO banishes summer washouts with Weather The Weather campaign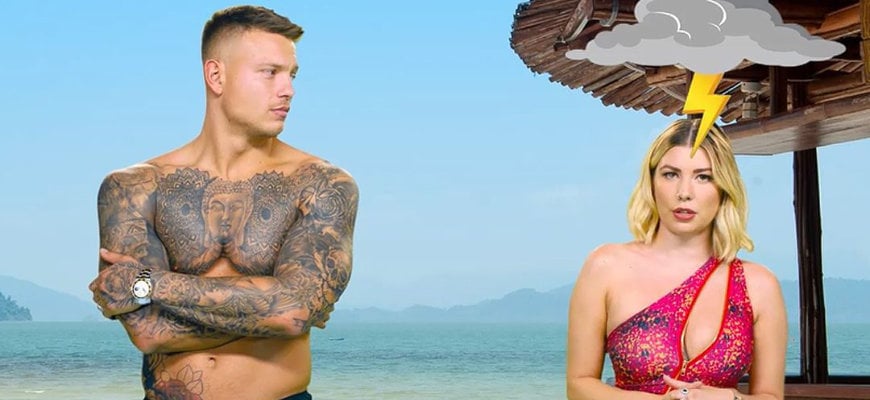 Win back your ruined summer memories thanks to the fairer casino
We love seeing some of the best online casinos on No Wagering have some fun on social media, it's fair to say PlayOJO are leading the way right now thanks to their creative new #WeatherTheWeather campaign.
A report conducted by them has found that over 25% of us have admitted to losing over £100 through cancelled plans all because of the pesky British weather, whether that be a simple afternoon out with the family, a holiday abroad or anything inbetween!
The cheeky casino, known for their transparency and fair play have teamed up with Love Island couple Olivia Buckland and Alex Bowen to offer players the opportunity to make up for any missed memories over the Summer months that was ruined by the wet weather.
Maybe your wedding photos were ruined because of the rain? OJO will send a photographer to you whilst the sun's shining! Did your gazebo fly off mid-barbecue soaking your sausage? Maybe a glitzy gazebo and a pack of sausages are in the post? Perhaps your holiday to Spain was blighted by storms... Whatever it was OJO can and will find a creative solution and fix it for you, giving back your stolen summer memories!
I want to get my Summer back!
If you want OJO to compensate you for your miserable summer it really couldn't be easier! Just head over to PlayOJO's Facebook, Instagram or Twitter page and tell them your story and you could be in with a chance of winning. Easy right?
Terms and Conditions
Winners are picked at PlayOJO's discretion, taking into consideration their ability to deliver a suitable prize/fix.
The prize/fix aims to be a money can't buy experience with a maximum value of £1,004.
The prize will not be £1,004 in cash.
All entrants must be over the age of 25.
All entrants must consent to involvement in promotional/media activity relating to the prize/fix
All entries should relate to an activity that was ruined by the weather in 2019.
PlayOJO where appropriate, reserves the right to request proof of the entrants' claims.
... One last thing
Whilst we're on the subject of fair deals, PlayOJO are offering new players the opportunity to get their hands on some free spins with no wagering requirements, now that's a deal we can get behind. Check out their latest offer below.