Paul Scully named as UK's latest gambling minister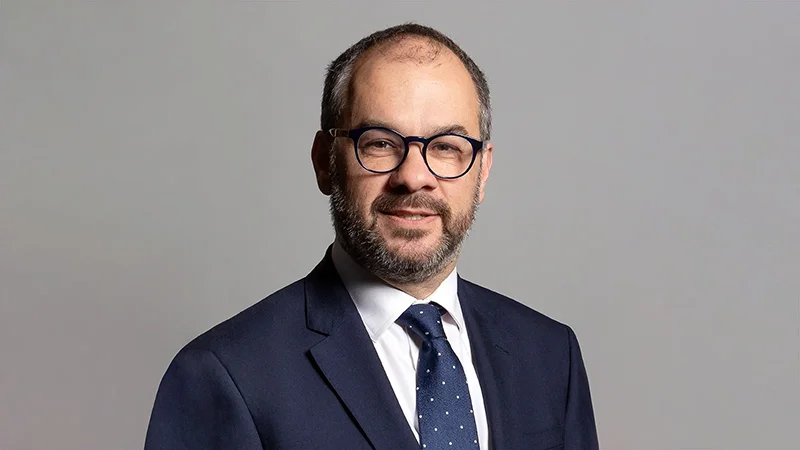 A new gambling minister for the UK
The latest person to step into the role of the UK's gambling minister has been named as Paul Scully. The former Minister of State at the Department for Levelling Up is already serving as minister for London, in a role that's set to continue.
But now he'll also be the Under Secretary for tech and digital economy in the Department of Digital, Media, Culture and Sport (DCMS). This news comes just weeks after the UKGC fined GC Poker for AML and SR failures.
Overseeing the Gambling Act review
Scully is the ninth gambling minister since the post was created four years ago. His predecessor is Damian Collins MP, who was appointed in July this year, but recently announced his intention to return to the backbenches. It's now down to Scully to oversee the Gambling Act review, which is long overdue.
Speaking on behalf of the Betting and Gaming Council, chief executive Michael Dugher was one of the first to congratulate Paul Scully. Further congratulations were directed to Michelle Donelan MP, who has been reappointed as Secretary of State for the DCMS.
He expressed his hope that they would both encourage engagement within the industry to 'find the right balance' in their review of the Gambling Act.
He also took some time to pay tribute to the contribution made by the outgoing minister, Damian Collins. In particular, he praised the former minister's "willingness to engage with the industry and understand the contribution we make to the economy."
"We are ready to work with DCMS," says BGC
The Betting and Gaming Council (BGC) was created in 2019 to represent retail and online betting and gaming operators, including casinos and bingo. The emphasis is on raising standards, promoting safe gambling and fostering trust in the industry.
According to BGC, around 22.5 million adults place a wager every month. That could be on the lottery, playing bingo or casino games, betting on horse races, football or any other sports.
And the organisation is encouraged by the latest findings from the UK Gambling Commission. The rate of problem gambling among UK adults is 0.3%, down 0.1% from the previous year's figures, which is low according to international standards.