National Lottery Licence formally awarded to Allwyn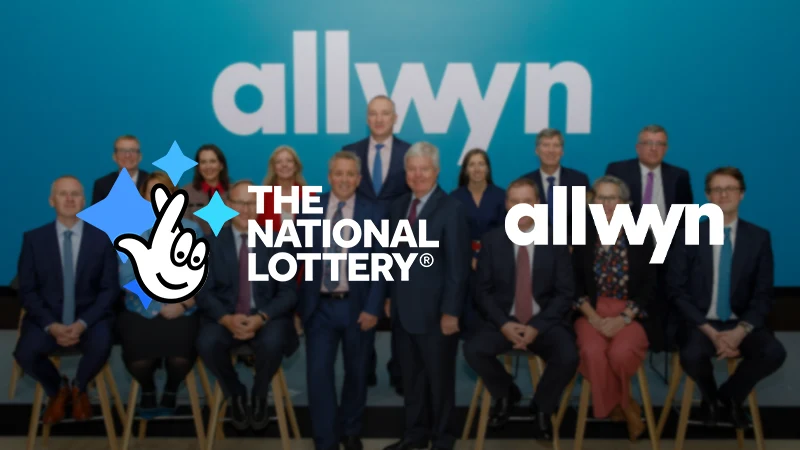 Allwyn has finally taken over from Camelot
It's been a long time coming, but Allwyn Entertainment UK has finally been confirmed as the proud holders of the fourth National Lottery licence.
From February 2024, Allwyn will take over from Camelot, organising the National Lottery under strict supervision from the UK Gambling Commission (UKGC). And this is big news indeed – Allwyn will become only the second operator to hold the licence since it was first issued in 1994.
But although the decision to award the fourth licence to Allwyn was made back in March 2022, the formal announcement has been delayed until now, due to legal opposition from Camelot.
Having held the licence since it was first introduced, Camelot felt that it had been treated unfairly during the selection process and instigated legal action against the Commission.
"Our priority is to ensure a seamless and timely transition to the next licence," says UKGC
With a High Court appeal by Camelot against the UKGC's decision now withdrawn by the operator, Allwyn is finally able to start celebrating. An Enabling Agreement has been drawn up to initiate the handover process, and so the transition can now officially commence.
Both UKGC and Allwyn are hopeful that Camelot will be fully cooperative over the coming months. The Enabling Agreement establishes the framework for a seamless licence transition, and one that it's hoped will benefit good causes and game participants alike.
"We will not hesitate to issue fines if requirements are breached," says UKGC
In addition to losing the licence it has held since 1994, Camelot was fined £3.15m by the UK Gambling Commission for a series of errors related to its mobile app.
Incorrectly informing winners that they held losing tickets, charging players twice and sending marketing messages to people who were self-excluding did nothing to improve the fortunes of Camelot, who still believe they've been unfairly treated.
But now that Camelot has withdrawn its High Court appeal, the UKGC is determined to keep a tighter hold of the reins this time around.
Putting good causes above profits, encouraging investment in new technology and increasing its own powers of intervention, all prove that this regulator has teeth – and as Camelot has already discovered, to its cost – it's certainly not afraid to use them!