Mecca Bingo sponsors ITV's Celebrity Lingo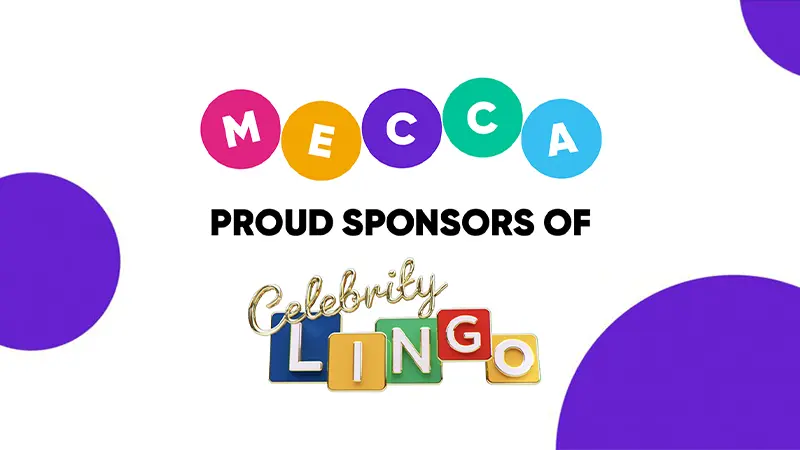 Bingo and Lingo make the perfect couple
A good sponsorship for an online casino or a bingo site is absolutely game-changing. In the past couple of months, the iGaming world has had landmark sponsorships between Mecca Bingo and Britain's Got Talent as well as MrQ and Celebrity Juice.
After the success of Britain's Got Talent partnership, Mecca Bingo has announced another sponsorship of a major ITV show with Celebrity Lingo which has even led to an amazing free daily spinner called Celebrity Lingo Winner Spinner.
Celebrate Celebrity Lingo Here:-
What is Celebrity Lingo?
The original Lingo is hosted by Adil Ray and has been going since 1988. Deciding to shake up the format even more, ITV decided to create a celebrity version of the show hosted by the popular US drag queen RuPaul, known most famously for Rupaul's Drag Race.
Celebrity Lingo faces famous faces going head-to-head in the fast-paced wordplay game on Sundays at 6:30pm on ITV. RuPaul is slated to host the celebrity edition for six weeks with a planned return at Christmas.
How will this partnership affect Mecca Bingo?
Mecca Bingo will be appearing during the adverts of the prime-time Sunday show as well as promoting the new and exclusive online Celebrity-Lingo games with top cash prizes up for grabs.
The offering from Mecca Bingo includes the previously named spinner as well as a 'Crack the Code' word challenge and free bingo sessions every Sunday.
Mecca Bingo is even bringing back Mecca TV on Friday nights with celebrity guests, cash prizes, music and phone-in. Players wanting to experience this should head on over to Facebook or to the Mecca Bingo chatrooms to see what is in store for that week.
Celebrate Celebrity Lingo Here:-
"Big Lingo fans," says Mecca Bingo
Sam Fay, head of strategic planning at Mecca Bingo.com said: "We are big Lingo fans here at Mecca, so to become the title sponsor of the new celebrity version is very exciting!"
She added: "In addition to creating more winners, our new themed games and Lingo-inspired Mecca TV schedule will get our players fired up and ready to play along with the celebs every Sunday night!"