Lucky player wins £5.4m at Betfred Casino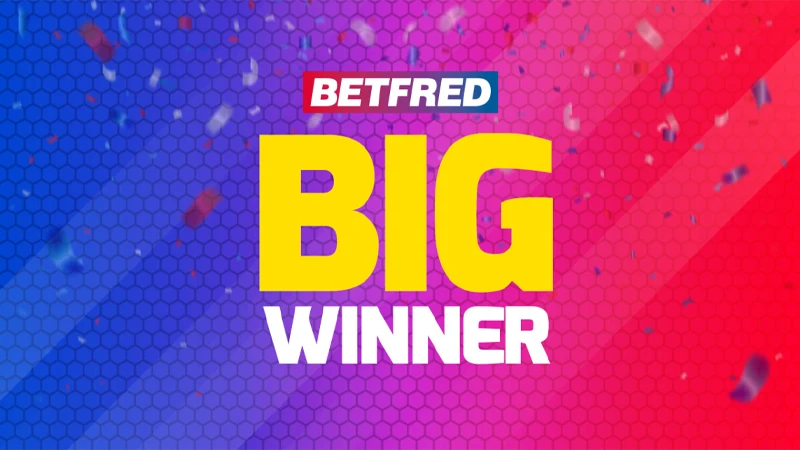 Betfred's biggest payout in history!
Michael Clark was just casually playing at Betfred Casino when he happened to land an astonishing £5.4 million win on an online slot. He put on a £1.40 bet on the King Kong Cashpots slot and ended up becoming a millionaire.
According to the casino site with no wagering requirements, this was the biggest payout in Betfred's 56-year history. It may come as no surprise to anyone that Michael Clark is absolutely delighted and will use this money to help his family including his three children and his fiancee Sherelle Pooley.
Play at Betfred Casino here:-
What will the winner do with his winnings?
Betfred spoke to the winner to find out what the lucky player will use this money for. Clark stated that he will buy his grandmother a new stairlift as well as buy his fiancee a brand-new sparkling engagement ring.
He is also planning to buy two season tickets for Newcastle United, a honeymoon to Jamaica, a new Tesla car and a plush wedding reception. Clark and his fiancee are also planning to move house and have identified a six-bedroom home in the countryside.
Michael Clark is a minimum wage worker at a mental health unit whilst his partner, Sherelle, works as a carer for her grandmother. Clark mentions that he loves his job but his boss understands that he'll be on leave for a bit.
"Thought it must have been a mistake at first," says Clark
The Betfred winner said: "I was on it for probably 20 or 30 minutes or so and just kept on winning until I found myself playing for the jackpot. At first, I thought we'd won £5,000, which was a great amount, but then I realised there were more numbers showing on my phone. I just couldn't believe that I'd actually won so much."
He added: "We thought it must have been a mistake at first, and then we started hugging each other when we realised it was real. I just couldn't stop crying, and there was no way I was going to go to sleep that night having won such an enormous amount of money."
"Now we can easily afford to get married and buy our forever home in the countryside. Six bedrooms will do very nicely indeed."
Play at Betfred Casino here:-
"We're just two very lucky people," says Clark
Clark said: "What a start we've had to 2023. I'm absolutely determined that we don't waste the money, so that not just us but the next generations of our family can also flourish."
"We're just two very lucky people who were brought up on a council estate and went to comprehensive school, but have always tried to be kind to others… and now we are rich beyond our dreams."
"Proves nice guys can win," says Betfred
Clark spoke personally to Betfred boss, Fred Done, who contacted him to congratulate him and arrange for a couple of bottles of champagne to be delivered. Betfred boss Fred said: "This proves nice guys can win. Michael is the most worthy of winners. It is brilliant news for this smashing couple who have proved you can win big at Betfred from the tiniest of stakes."
The Creators of King Kong Cashpots, Blueprint Gaming, commented on the win as Georgia Parry, the Head of UK Account Management, said: "News of life-changing wins like this is always a happy read but even more so when it is courtesy of one of our games."
She added: "Knowing that the winner is as deserving as he and his family clearly are, makes it that much more special. We're ecstatic that a Blueprint creation has played a part in this and wish the winner and his family a lifetime of happiness."
Play at Betfred Casino here:-