Jamie Redknapp teams up with Paddy Power for mockumentary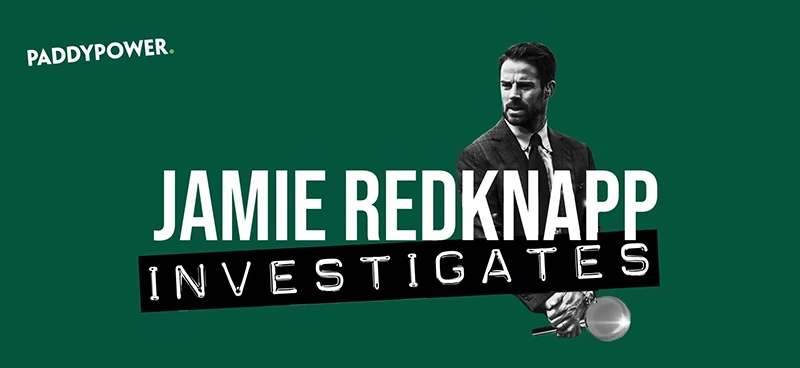 Jamie Redknapp investigates half-and-half scarves
The team at Paddy Power is known for a tongue-in-cheek approach to the iGaming world and they've outdone themselves this time with their latest campaign.
It seems that the no wagering casino has partnered with English former footballer Jamie Redknapp for a mockumentary of half-and-half scarves.
What are half-and-half scarves?
According to Paddy Power, half-and-half scarves are "a poisonous filth engulfing our streets" and "is a malignant force."
Half-and-half scarves are exactly as they sound as it's a scarf that showcases two different teams. Of course, this is baffling to dedicated football fans which is why Paddy Power is investigating this outrage.
"The young and the elderly alike are being subjected to unforgivable exposure to an unacceptable menace," said Paddy Power.
Jamie Redknapp Investigates
Paddy Power has put reputable footballer Jamie Redknapp in charge of the investigation as he has started a documentary (or more accurate mockumentary) on YouTube with the first episode available now and will return each Friday to deliver 3 different parts.
"Brace yourselves as Jamie goes on a voyage to learn about their seedy origins, the health implications of baboons wearing Tony Pulis & Sean Dyche scarves and the true ecological impact this tat has on our beautiful world," stated Paddy Power. "Be warned, this is a tough watch. Tough but essential."