Gamstop reaches 250K registrations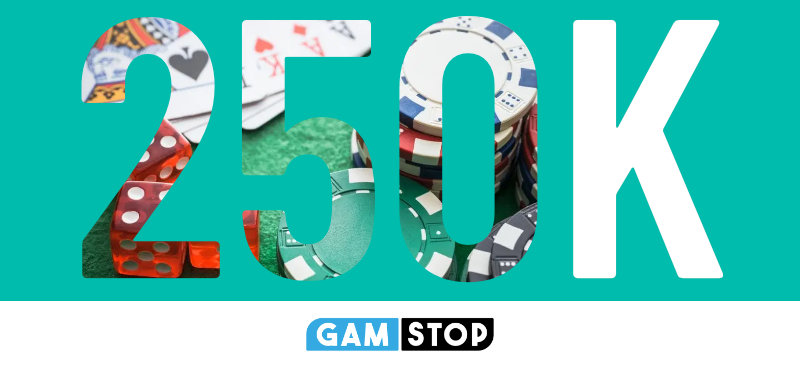 Gamstop reaches an impressive 250,000 sign ups
More than a quarter of a million people have signed up to Gamstop which is a brilliant milestone for the free service. Gamstop allows users to ban themselves from online casinos to help restrict their gambling habits and assist them.
In the first half of 2021, Gamstop found that they had a rise of 25% in registrations and it seems that there are no signs of stopping.
Continued growth
So far, Gamstop has recorded 67,000 people signing up in 2021 compared to 51,000 in 2020. Earlier this year in March saw the second-highest registration month with 7,047 sign-ups.
Of the impressive 250,000 people signed up to Gamstop, more than 228,000 are currently self-excluding through the service. Gamstop is only in its fourth year and already has a quarter of a million sign-ups.
"Higher than anticipated," says Gamstop
"We have developed the scheme to make it easier to register and have worked hard on raising our profile to make sure we are more visible to those who might need us," says Fiona Palmer, CEO of Gamstop. "The effects of the pandemic might also have something to do with the rise."
Palmer added: "The registration levels are higher than anticipated this year, though we cannot pinpoint one specific reason for this."
"The independent evaluation which took place during the first 3 months of this year showed us how effective our consumers felt the scheme had been to their ongoing recovery. This was very reassuring to the GAMSTOP team, the wider stakeholders and hopefully anyone thinking about registering."
Palmer concluded: "We are fully committed to improving the GAMSTOP service to make it even better next year."