GamCare shares 5 signs for students to be mindful of when gambling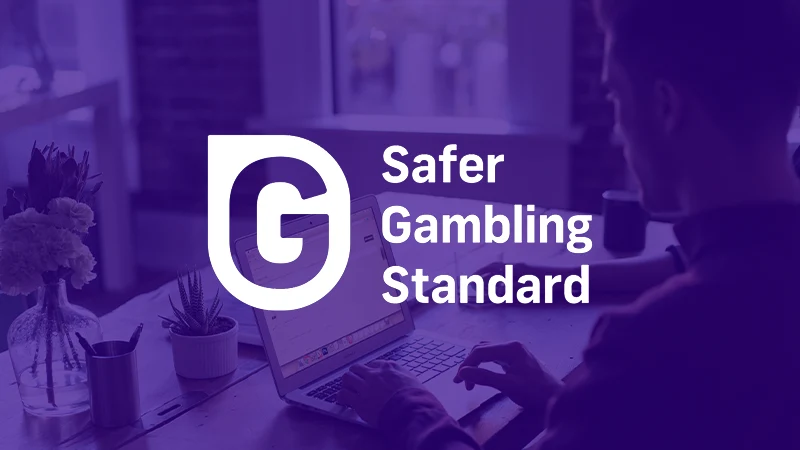 With freshers on the horizon, GamCare shares helpful tips for students
Many young people are moving out of their family homes for the first time as they start university. This is a scary time for many young people as it's the first time they are left alone with adult supervision.
During this troublesome time, freshers will be worried about their finances as research from Blackbullion shows 75% of students are worried about their finances with 13% of students gambling past year.
It's important to remember that gambling is not a way to make money and it's not a way to cover the bills. That's not to say that people cannot gamble, but students need to make sure that they are gambling responsibly.
GamCare's Lived Experience and Participation Manager, Ciaran, highlights the key signs that students should be mindful of when gambling at university.
Preoccupation
The first sign that GamCare points out to be aware of is preoccupation. This is when someone is thinking about gambling or gambling to gamble which can be an early warning sign that gambling could be harmful.
This can affect a student's focus by taking away from assignments and attention from important lectures. If this is beginning to occur and become an issue, then you should contact GamCare.
Withdrawal
When someone begins to become withdrawn and remove themselves from social and professional situations so that they can bet or gambling is a sign that gambling might be going too far.
If gambling is literally taking over your life (or someone you know), this is when it becomes dangerous. Gambling should be fun and not all-encompassing.
Escape
There's no denying that student life can be overwhelming at times and many students want to escape from the pressures of exams and grades. However, using gambling as a coping mechanism is not the answer.
People that get lost in gambling often lose significant amounts of money. When people get lost in gambling and escape the real world, this is where GamCare can help.
Chasing Losses
There are two reasons to gamble, the first is to partake in a hobby that you enjoy and the second is to win money. However, many people (students included) try to chase losses and do not know when to stop.
Chasing losses is incredibly dangerous and lead to even greater losses. GamCare can help with how to know when to stop and highlight all the useful tools available to assist you with this.
Lying
Finally, the fifth sign to look out for dangerous gambling is simply lying. If you (or someone you know) are hiding how much you are spending or lying about the amount of time spent gambling, then this is a clear indication that the gambling is no longer responsible.
These are just some signs that gambling is harming your life and risking relationships with family and friends. The first step is to be honest and discuss all the issues previously mentioned.
GamCare is always there for you
Whether it's for you or a friend, GamCare is always there for you. University can be an extremely stressful time full of scary moments and there are multiple places waiting to support you.
GamCare lists a couple of charities from Mind, The Mix, Shout and On My Mind which all specialise in student mental health. The phone lines and online live chat feature at GamCare are always available to talk to as well. For further information, check out GamCare's website.