GambleAware reports £34.7m in voluntary donations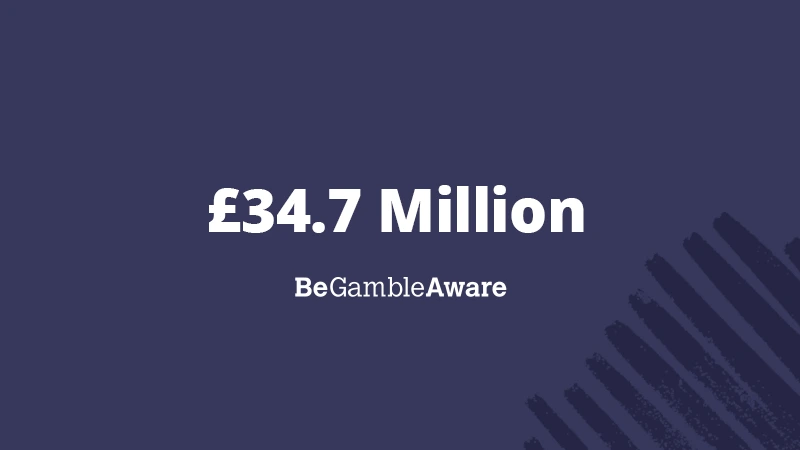 Over £34 million was donated to GambleAware from the iGaming industry
A recent post from GambleAware, the leading independent charity supporting those affected by gambling harm, stated that they have received £34.7 million in voluntary donations from those within the gambling industry.
During the first three quarters of its fiscal year, GambleAware gained £16m in donations and this number has doubled by the end of 31 March 2022.
Who has donated?
The leading Big Four operators are responsible for donating 89% of the total donations for the year and the total donated across the industry remains higher than in previous years.
According to GambleAware, the Big Four are Entain (Party Casino), William Hill, Flutter Entertainment (Paddy Power) and Bet365. Flutter Entertainment donated £14,062,599 whilst Entain donated £4,000,000 and William Hill donated 4,578,812. Whilst this amount is quite high, GambleAware is calling on a mandatory levy of 1% and for donors to increase their amount.
Welcome "Big Four operators to increase their donations," says GambleAware
"These donations fund essential services for the prevention of gambling harms, helping build a coalition of expertise to tackle and prevent gambling harms across Great Britain," said Zoë Osmond, CEO of GambleAware.
She added: "We welcome the commitment from the "Big Four" operators to increase their donations over the coming years, however, there remains an inconsistent approach to funding across the wider gambling industry, which leads to uncertainty and instability."
"That's why we are calling on the Government to introduce a mandatory levy on the gambling industry as a condition of licence. The gambling industry should take the necessary and responsible steps by matching its success to the scale of gambling harms risk, especially at a time of rising financial and economic hardship across the country.
Osmond concluded: "This would commit much more funding to treatment, prevention, and research per year – and could be delivered in a matter of months."