GambleAware debuts first-ever gambling harm campaign for women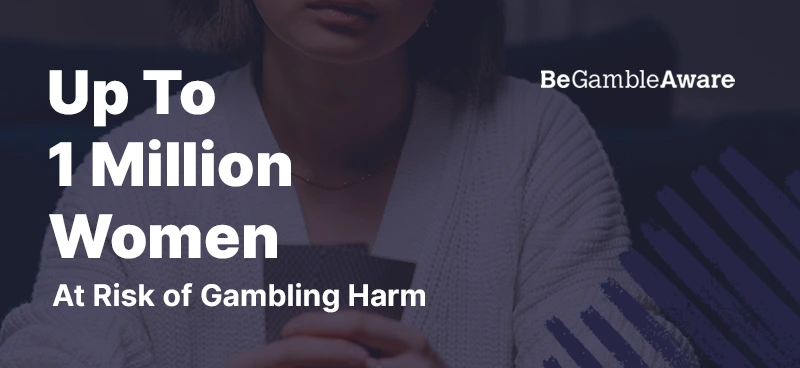 A new campaign from GambleAware arrives today
According to GambleAware, new data shows that up to one million women in Great Britain could be at risk of gambling harm and they have launched a new campaign for women to highlight the warning signs and how to find support.
Only a few weeks ago, GambleAware awarded a pilot project to Gordon Moody and Adferiad Recovery, and now they are turning their efforts on supporting women at risk.
Activity on gambling sites peaks over winter
GambleAware has warned that two in five women (39%) refrain from seeking help or treatment due to the stigma attached to problem gambling as they may feel embarrassed or not want people to know about any issues they are having.
Ultimately, this warning comes as new statistics show that activity on gambling sites peaks over winter with average traffic between December and March up by 29%.
First-ever female-targeted campaign
As a response to this data, GambleAware has decided to take action and launch a campaign with a focus on female gamblers. Three warning signs have been highlighted which include:
Losing track of time.
Spending more than you can afford.
Keeping your gambling secret from those around you.
The campaign stars Angellica Ball, a British television presenter known for covering CBBC and The One Show, who speaks to psychotherapist and leading expert in women's gambling Liz Karter and GP Dr Ellie Cannon.
Gambling Minister welcomes new campaign
"I welcome this campaign to increase awareness of problem gambling among women. It's vital that we continue to do all we can to protect those at risk from gambling-related harm," commented Chris Philp the new Gambling Minister.
He added: "The gambling landscape has evolved immeasurably in the past 15 years and our comprehensive gambling act review will ensure our gambling laws offer the right balance of protections in the digital age."
"A million women at risk of gambling harms," says GambleAware.
"We are launching this new gambling harms prevention campaign at a time when there may be up to a million women at risk of gambling harms," said Zoë Osmond, Chief Executive of GambleAware.
"Our research shows women may not be aware they are starting to experience harm from gambling or, may be worried about reaching out for support due to stigma or shame."
Osmond concludes by reiterating the various methods of support for women such as BeGambleAware and The National Gambling Helpline on 0808 8020 133.