Flutter Entertainment launch charity campaign with Missing People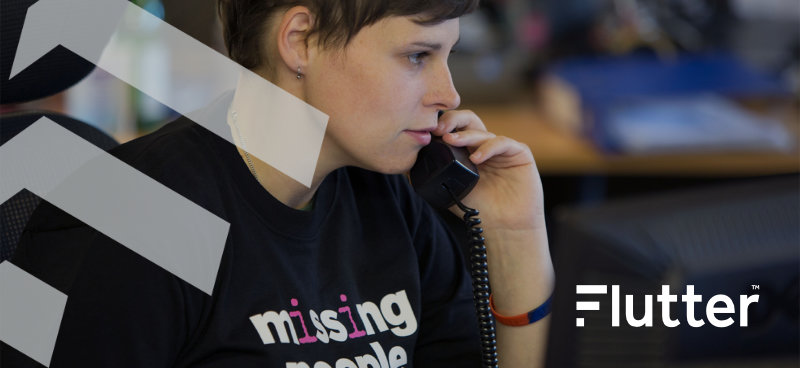 Flutter releases the latest campaign for #TOGETHERFORMISSING
Back in June 2021, Flutter Entertainment teamed up with UK charity Missing People to help support their important work to find missing adults and reunite them with their families.
Missing People and Flutter join together in #TOGETHERFORMISSING Partnership with a seeded donation of £150,000 from Flutter to support Missing people within the next 12 months with the latest being a campaign video.
A collaborative film
This new partnership sees Flutter using its biggest brands such as Paddy Power, Betfair, PokerStars UK and the newly bought Tombola to raise awareness across the UK and boost visibility for the campaign.
The new campaign was launched at a recent media event held at London's Hippodrome Casino at the setting of PokerStars' new mega-series which took place Sunday 21st November 2021.
PokerStars UK also launched a new deck of cards with missing Kings, Queens and Jacks that display the Missing People helpline for anyone who may need support.
What will the partnership involve?
When the partnership first launched in June, Paddy Power launched a video campaign with Peter Crouch raising awareness of the fact that every 90 seconds, someone in the UK is reported misisng.
He also adds that men between 22 to 39 are most likely to go missing and that Crouch fully supports the campaign. Most of Flutter's brands will continue to raise awareness for Missing People throughout 2021 and 2022.
Missing People "pleased" with this opportunity
Missing People was founded by sisters Mary Asprey OBE and Janet Newman OBE in 1993 and focuses specialist support to people who are missing and the families involved.
The CEO of Missing People, Jo Youle said: "Missing People is pleased to have the opportunity to work with Flutter to help reach an adult audience at high risk of going missing – men aged 18-39. Our support exists for any missing person, every day of the year."
She further added: "Through this partnership we will also be able to highlight adults who are missing. We know opportunities like this to get the message out means so much for families of missing people that the charity supports."