Broadway Gaming to pay £100,000 Penalty Package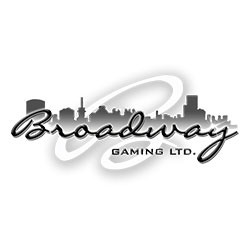 The Malta-licensed online casino operator, Broadway Gaming LTD, has agreed to pay a £100,000 penalty package, after an investigation by the UK Gambling Commission (UKGC) found that the company had failed to include significant terms and conditions on promotions featured across its network of betting websites.
Broadway Gaming
Broadway Gaming is a brand which is licensed to operate online gaming in the UK. This widespread affiliate programme works with a number of bingo platforms across the country to create marketing materials and direct consumers to their promotions.
The Advert in Question
The Advertising Standards Authority (ASA) first raised concerns about a specific advert put out by Broadway Gaming for the Butlers Bingo website in March 2016. By the end of June, the authority ruled that the advertisement in question - which offered players the opportunity to "Deposit £10. Play with £35" - was in breach of the Committee of Advertising Practice (CAP) Codes 8.17 and 8.17.1 - both of which surround the use of terms and conditions on gambling promotions. The Commission concluded that the advert was misleading for not communicating the conditions clearly enough.
The ASA ruled that this advert should be revoked and should not appear again without significant revisions. Broadway Gaming complied with this decision, however, after the initial enquiry into the Butlers Bingo promotion, the UKGC investigated the company further and found similar failings in the advertisements of four more Broadway Gaming affiliated brands; Bingo Diamond, Casino of Dreams, Dotty Bingo and Rehab Bingo.
The Ruling
The penalty package agreed on by Broadway Gaming and the UKGC came to the sum of £100,000. This amount included a payment to cover the costs of the UKGC's investigation as well as the publication of a full report detailing the ways in which the company breached license conditions. This publication is intended to be used as learning tool for other firms in the online gambling industry to learn from the mistakes of Broadway Gaming.
In response to the fine, Broadway has accepted that its adverts directly violated both the UKGC's social responsibility guidelines and the CAP's advertising codes. The corporation released a statement addressing the penalty, in which it confessed its weaknesses and announced a close collaboration with the UK's gambling watchdog to ensure that any future failings would be avoided.
The penalty comes shortly after the Gambling Commission released their 2018 roadmap for fairer and safer gambling, further confirming their commitment to ridding the industry of misleading promotions and unfair terms.