BGC: "On track to deliver another 15,000 high paid, high skilled jobs"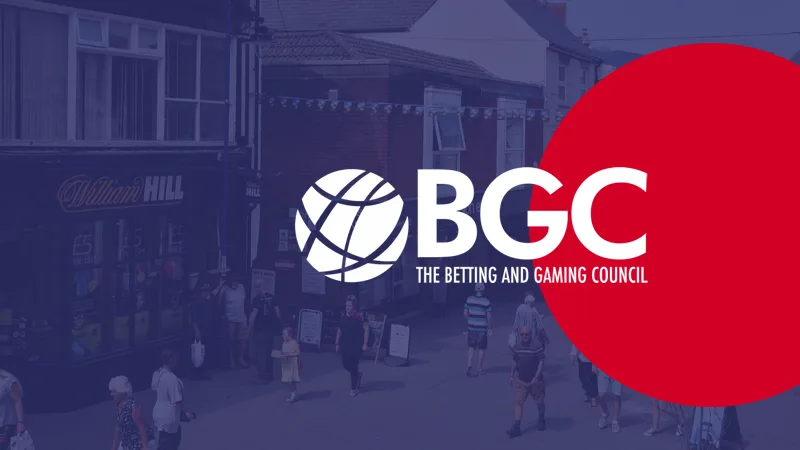 The BGC has been praised in the recent Purpose Coalition report
The Betting and Gaming Council (BGC) have been praised by the Purpose Coalition report which is made up of the UK's most innovative purpose-led leaders and organisations and members including the BBC, Amazon, NHS Trusts, UK councils and UK universities amongst others.
BGC has been praised for its work providing jobs, skills and investment outside the capital in the landmark report. The company has announced that it will generate 15,000 tech jobs in the next five years as part of an ambitious Levelling Up agenda benefitting the whole UK.
Over 10,000 high skilled technology jobs
It's been estimated that the online betting, gaming and bingo sector already employs 10,000 high skilled technology jobs supporting 30,000 posts. Industry experts also predict more job creation outside of London based on the global growth trend for UK based betting and gaming business.
The Purpose Coalition report mentions how BGC is at the forefront of entertainment and technology and that they are determined to play their part in helping Britain recover after the Covid pandemic. Most of these skilled roles will be helpful in delivering BGC's commitment to safer gambling.
Supporting over 119,000 jobs
The UK's regulated betting and gaming sector supports over 119,000 jobs and generates £4.5bn in taxes for the Treasury. In addition to this, BGC also pledges to create 5,000 apprenticeships between now and 2025 with a further £20m on training and development programs.
Amazingly, the BGC is also committed to empowering employees through diversity and inclusion initiatives allowing them to have the confidence to develop in the workplace.
"Proud to work with the Purpose Coalition," says BGC
Chief Executive of the Betting and Gaming Council Michael Dugher: "The BGC wants to build a world class industry that is better understood, respected and a fully engaged member of the communities in which we operate.
"We are proud to work with the Purpose Coalition on the Levelling Up Goals and it is great to see how our members are providing high skilled, well-paid jobs across the retail, hospitality, and tech sectors."
"The report has given the BGC a framework to help further deliver meaningful and measurable progress, so that we become more outward looking and ensure our members contribute to every corner of the UK."
"Our members are global leaders in the betting and gaming industry, with the online betting, gaming and bingo sector now on track to deliver another 15,000 high paid, high skilled jobs. The only thing that risks that growth will be poorly conceived regulations that hamper business and threaten jobs."
"Leading the levelling-up agenda," says MP for Stoke-on-Trent
Jo Gideon, MP for Stoke-on-Trent Central, added: "I welcome the latest report from the Purpose Coalition which underlines how the betting and gaming industry is leading the levelling-up agenda across the UK."
"BGC members, such as bet365 in Stoke-on-Trent, are providing high skilled, good quality jobs that provide excellent long term career opportunities for families across the area. As we deal with the legacy of Covid-19 and challenges such as the cost of living, the importance of responsible organisations and the role they play has never been greater."
"Showing real leadership in supporting its members," says Chair of Purpose Business Coalition
Lord Walney, Chair of the Purpose Business Coalition said: "This analysis highlights the positive economic and social contribution made by members of the Betting and Gaming Council who are sustaining well paid high-tech jobs in several communities that are the focus of the government's levelling up drive."
"The geographic spread of betting and gaming companies, their presence on most of our local high streets and the integral links the sector has with vital sporting events, give BGC members an important role to play in levelling up the UK."
"The Betting and Gaming Council is showing real leadership in supporting its members to increase this positive impact further at a crucial moment for the UK economy and the sector. I look forward to continuing to work with them as a valued member of the Purpose Coalition."