Safer Gambling Week 2020 - What's it all about?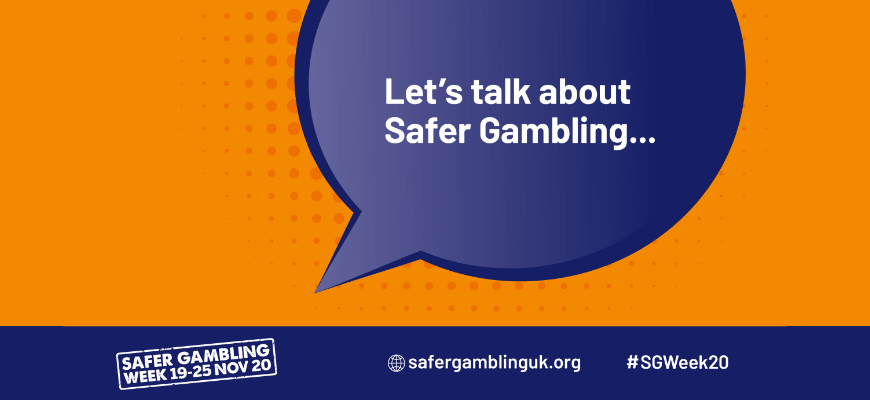 What can you expect from Safer Gambling Week 2020?
Today (November 19th) officially marks the start of Safer Gambling Week 2020! This year's campaign looks to bring everyone in the gambling industry together with the key aim of spreading awareness of safer gambling to the wider public.
This is the fourth year in a row that all sectors of the gambling industry in the United Kingdom have come together to help lead the conversation on how to stay safe when gambling, whether that be online or in land-based casinos or bookmakers.
Traditionally more than 100,000 staff at over 9,000 gambling venues and online sites would participate in the event, however, with numerous restrictions in place due to the current COVID-19 pandemic, many organisations in England have instead taken to the internet and social media to help spread the message of safe and responsible gambling.
What are the key messages of Safer Gambling Week 2020?
The campaign will be focused around six key messages that look to make those who enjoy gambling stop and think about their actions, and consider whether intervention is required. These year's key messages are as follows:
Ask yourself… Have you carried on past your spending limit?
Just a heads up… It's good to set yourself limits.
Just a heads up… It's easy to lose track of time when gambling.
Play smart… Know when to stop.
Remember… Friends and family are more important than gambling.
Remember… Gambling is not a way to make money.
What is No Wagering doing as part of Safer Gambling Week 2020?
As has always been the case here at No Wagering, we're wholly committed to promoting safer, responsible gambling.
Over the course of Safer Gambling Week 2020 we'll be sharing a number of articles that help educate and inform about what questions players should be asking themselves, the tools and resources that are available to help maintain control, as well as the various support groups and organisations out there that can offer advice and help should you feel you or someone you know needs it.