tombola's daily free games return with £50,000 to be won each week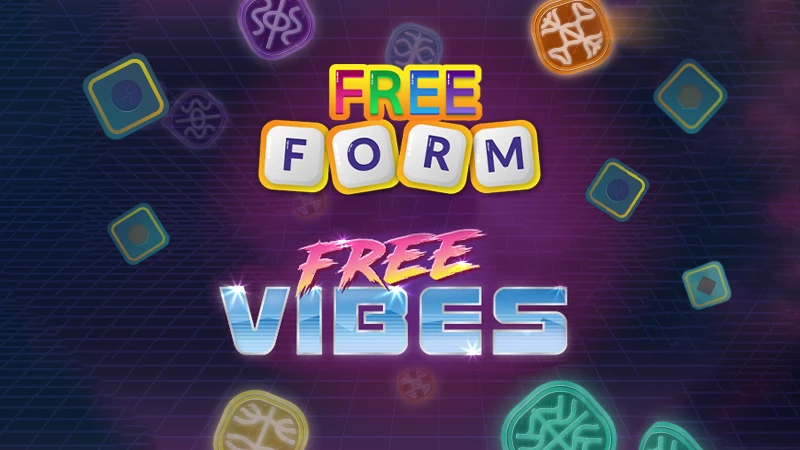 Free Vibes and Free Form are back!
Last year, there were thousands of winners in tombola's Free Vibes game. Thankfully, tombola is bringing back the popular daily free game for players! Alongside this, the amazing Free Form game also makes a return to our screens.
tombola's daily free games are back and all you need to do to be in with a chance of winning a share of £50,000 each week is opt-in to receive SMS. There are over 120,000 prizes to be won every week and who doesn't love a freebie?
What is Free Vibes?
This free daily game is available through tombola arcade. When the game loads up, you have to tab a symbol to reveal or collect for auto-play. As a symbol is collected, another one will appear with 16 symbols in total.
In order to win a cash prize, you'll need to fill a collector to win that prize. That's all there is to it! Be sure to opt-in to the SMS communication with a registered mobile number to receive a code via text to start playing.
What is Free Form?
Amazingly, you can play two daily free games at tombola with the second game being Free Form. No deposit is needed to start playing this game and you'll just need to register your mobile number to enter.
On the following Monday, you'll receive a unique code which will give you access to the daily free game for seven days. During the game, you have to match four colours to win a prize and that's all there is to it!
What prizes can be won?
This wonderful promotion offers a share of £50,000 every single week! The prizes range from 25p right up to £5,000. That's right, you can win up to £5,000 every single day with this wonderful promotion.
Every day, you have two chances to win on tombola and tombola arcade. The best part is that if you don't win on one day, you can try again for free the day after! This is one promotion that you do not want to miss out on - so head on over to tombola!
Terms and Conditions
There are no wagering requirements at tombola and tombola arcade.
No deposit is needed for this promotion either but a verified account is. Also, a mobile number is required to receive the code to enter the free promotions.
A 4-digit code will be sent to the player on the Monday giving them access to the free games for the week.
Players are allowed two chances to win every single day with Free Form and Free Vibes.