Win a share of £5,000 on Party Casino's Weekly Prize Draw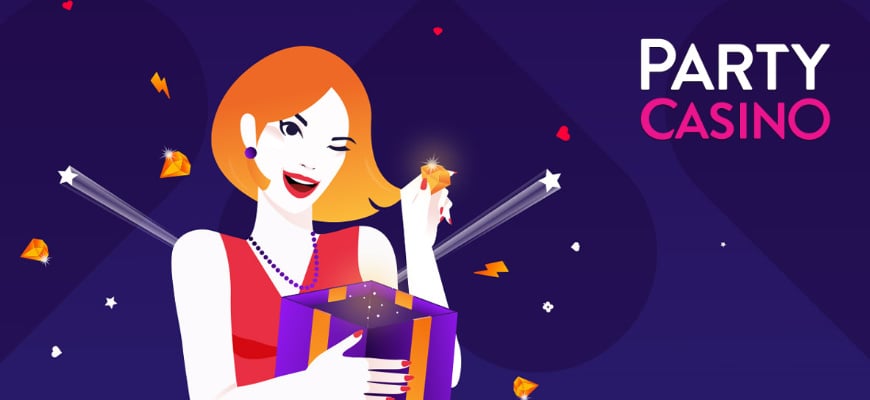 With Party Casino's Weekly Prize Draw, you have the chance to win a share of £5,000 by simply playing on your favourite slots - what could be better than that?
You could have your mundane week turned around by glorious cash prizes between £100 to £1,000 each week so you can finish your weekend with a smile. Amazingly, You can play whatever slot you want and win a share of £5,000 by simply following their criteria.
How do you enter the £5,000 Weekly Draw with Party Casino?
Each week you can enter by clicking the "Opt-in" button on the promo page and you enter by playing on your favourite slots at Party Casino from Monday 00:01 CEST to Sunday 23:59 CEST.
You win a ticket for every £20 that you spend on the slots with the chance to gain up to 50 tickets each day. The prizes are announced after midnight and the results are announced on the promo page. Ultimately, this promotion runs weekly and finishes on the 2nd of January 2022 at 23:59 CEST - so make sure you enter before then!
What can you win?
Party Casino is offering a cumulative prize worth up to £5,000! There is only one top prize and it's worth £1,000 in cash. Literally, all you have to do is wager at least £20 on one of your favourite slot games! Altogether, there are 28 prizes up for grabs in this promotion, and these include:
1 winner - £1,000
2 winners - £500
5 winners - £200
20 winners - £100
Party Casino's £5,000 Weekly Prize Draw Terms and Conditions
This promotion is available for all new and existing players at Party Casino who are 18 years old and have a verified account.
Players must wager at least £20 on any slot and "Opt-in" in order to qualify for a ticket to the Prize Draw.
Players can receive up to 50 tickets a day, but can only win one of the prizes. If the player has received multiple, then they'll receive the first prize they won.
The weekly draw will take place at 23:50 (CEST) every Sunday and the prizes will be awarded after 00:00 (CEST).
Players can check if they've won by checking the menu option "Your prizes & winners" on the promotional page after the draw.
Players have within 7 days to claim their winnings and the cash prizes will be credited to their account.
The promotion runs from 25th January 2021 until 1st January 2022 at 23:59 (CEST).