Win mystery prizes with PlayOJO's Safer Gambling Quiz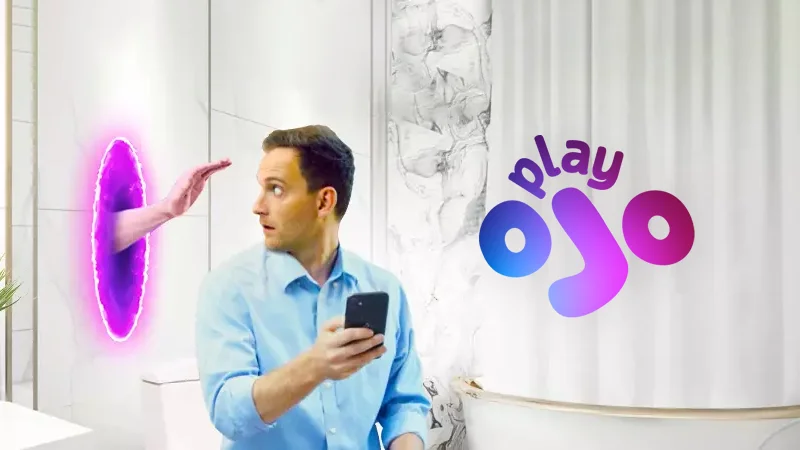 Take PlayOJO's Safer Gambling Quiz to win mystery prizes
As one of the leading no wagering casinos, PlayOJO has legions of loyal players under them. Thankfully, PlayOJO constantly rewards players with 'Kickers' every single day and it's why we love PlayOJO so much.
However, our favourite aspect of PlayOJO is easily the safer gambling tools to ensure responsible gambling. In the past, the casino has worked with Gemma Collins and Olivia Bowen to promote these tools. For 2022, PlayOJO is keeping it humble and simple by promoting these tools without a celebrity.
The best part about this new campaign is that PlayOJO is giving 10 lucky players the chance to win mystery prizes. All you have to do is take a quiz on the safer gambling tools available at PlayOJO. It's free and incredibly easy to enter. You just follow two short stories to win one of ten time capsules filled to the brim with gifts from the future.
The campaign
The focus of this year's campaign is putting the players first. In order to do this, the safer gambling tools are highlighted in light-hearted videos.
There are a series of videos showcasing that it's good to plan ahead with the safer gambling tools as it'll benefit you in the long run. The videos finish with: "Use PlayOJO's safer gambling tools. You'll thank yourself later."
Safer Gambling Tools
There are many safer gambling tools at PlayOJO such as self-assessments, self-exclusion, limiting social media ads and showcasing the play history. However, there are three showcases specifically from PlayOJO with Safe Mate, Take a Break and Deposit Limits.
Safe Mate
The Safe Mate tool showcases how much time and money you have spent on gambling recently. These even offer personalised tips to help you play safer and compare yourself with other players.
Take a Break
This is the perfect tool for time out. The Take a Break tool allows you to lock your account for a set period from 24 hours to six months. The decision is up to you!
Deposit Limits
If you are wanting to set a maximum total deposit for the day, week and month, then this tool is the one for you. Once the limit is reached, you won't be able to make any more deposits until the period is over. There is even the option to have 1, 2 or 3 limits active at any time.
Take PlayOJO's Safer Gambling Quiz here:-