Mecca Bingo becomes the official bingo partner of Britain's Got Talent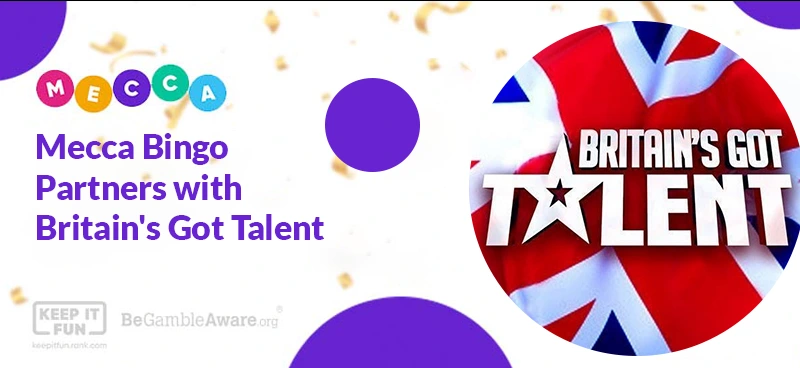 Britain's Got Talent and Mecca Bingo have teamed up
As one of the biggest TV shows across the world, the Got Talent series is known for showcasing the most unusual talents in hopes of winning and making it big. In the UK, the show is branded Britain's Got Talent and the show has partnered with Mecca Bingo for the upcoming series.
Mecca Bingo is planning to launch a range of Britain's Got Talent bingo games both in person and on the no wagering bingo site. There will also be prizes for the games including tickets to attend the show's final.
What to expect from this partnership
Alongside the branded bingo games, there will be a Mecca Bingo's Got Talent competition that encourages budding individuals to take part in a six-week talent show. From the 11th of April, Mecca Bingo will host talent shows across the country with a grand finale to be held on the 21st of May at the newly launched Mecca Bingo Luton.
There will also be a selection of new games created for Mecca Bingo's website such as Judges Jackpot: The Auditions and The Finals.
"Big fans of Britain's Got Talent," says Mecca Bingo
Sam Fay, Head of Strategic Planning, Mecca Bingo, commented: "We are big fans of Britain's Got Talent here at Mecca, so to become the official bingo partner and bring two entertainment brands together just made sense."
Fay concluded: "We can't wait to see what talent Britain has come spring and to have the chance to host our very own Mecca Bingo's Got Talent in venues and online is the icing on the cake. It means we can deliver something unique to our customers while they enjoy the new series."