kwiff signs partnership with Xtremepush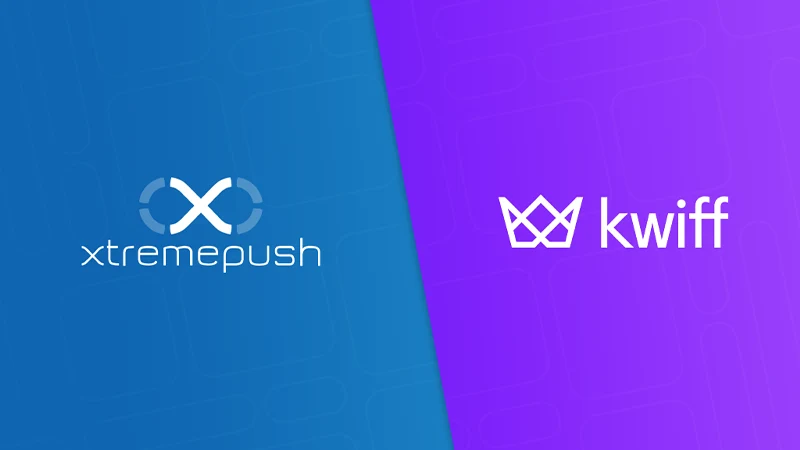 kwiff Casino just got even better!
As one of the leading sportsbooks and best casino sites with no wagering, kwiff Casino is a name that is instantly recognised by players due to its extensive offering.
The betting service has announced a new partnership with Xtremepush to add even more momentum to kwiff's progressive player outreach strategy in order to grow the brand.
Play at kwiff Casino here::-
What will this partnership entail?
Working with Xtremepush will shape kwiff's strategy by utilising personalised notifications for players in a timely and personalised manner.
For example, the notifications can deliver personalised games or events relevant to the player based on their profile making their experience even better.
An additional benefit from this partnership is that kwiff has the engagement technologies built in to send web push notifications and web inbox messages.
Xtremepush's customer data platform has advanced data ingestion and player segmentation functionality which led to kwiff having a 32.5% click-through rate for web push and 26.72% click-through rate for inbox notifications.
"Engage with our audience on a deeper level," says kwiff
kwiff's CEO, Charles Lee, commented: "kwiff delivers a revolutionary sports betting and casino product which is built on personalised supercharged gaming experiences."
"Working with Xtremepush allows us to communicate our unique offering with clarity and engage with our audience on a deeper level."
"Great working with the guys at kwiff," says Xtremepush
Ross O'Connor, Director of Account Management, said: "It's been great working with the guys at kwiff. We've been able to get the platform stood up and working well for them and the results have been well above the industry benchmark."
He concluded: "Our support team did us proud in the early stages, making their technical expertise available to the team at kwiff so they could resolve any issues."
Play at kwiff Casino here::-