Flutter spends over €100m on safer gambling in UK and Ireland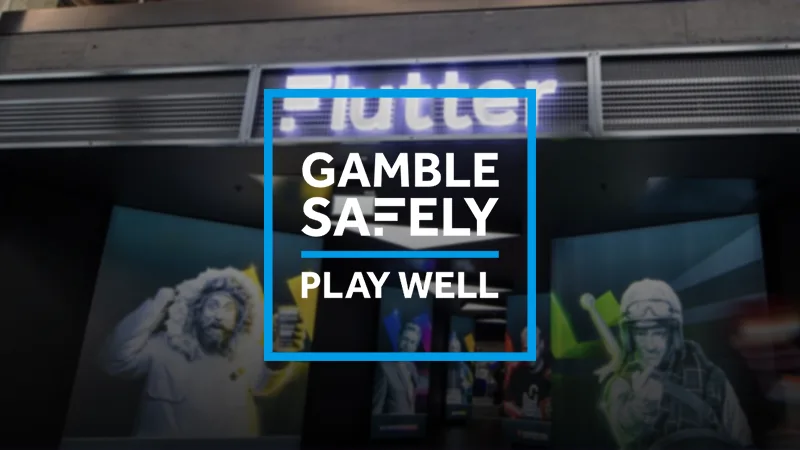 Flutter is building a sustainable business
It's the most important time of the year within the gambling industry as it's Safer Gambling Week. Professionals within the industry work to promote responsible gambling and none more so than Flutter Entertainment.
According to the Chief Executive of Flutter Entertainment, Conor Grant, the company is spending over €100m ($97.3m) on Safer Gambling in the UK and Ireland every year in order to keep players safe and promote responsible gambling.
The company calculates that it spent £48m ($53.7m) in the first half of 2022 with the total amounting to £93m in 2021.
A household name in gambling
For those unaware, Flutter Entertainment is one of the biggest brands within the gambling industry owning casino brands such as Paddy Power, Betfair and Tombola.
As a massive name within the industry, Flutter Entertainment works to abide strictly by the laws set out by the UK Gambling Commission and provide a safe experience for all those wanting to be entertained.
Change is coming
Just like the upcoming Gambling Act Review in the UK, Ireland is currently preparing for gambling regulation which will dramatically affect Flutter as the headquarters for the company are in Ireland.
The legislation is planned for publication in Autumn this year with new rules that are set to modernise the 90-year-old laws governing betting in Ireland which is expected to come into effect in 2023.
"No one benefits from others' misfortune," says Flutter
"Yes, we've taken some pain," said Grant. "But we think that this is absolutely the right thing to do, and we think everyone else is going to have to do the same thing eventually.
"It's very simple for me, it's about building a sustainable business. We don't want customers for 10 minutes; we want them for 10 years. No one wants to benefit from others' misfortune."
Check out Flutter's brands here:-