BACTA appoints new Vice President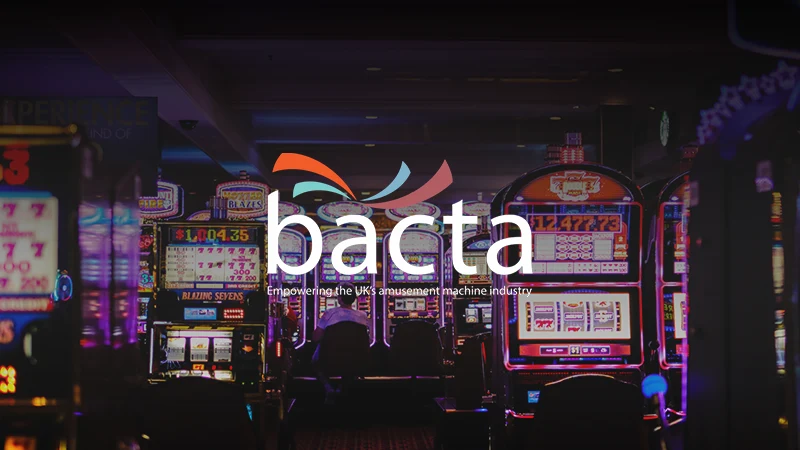 John Bollom is stepping up as Trevor Sutton resigns
The British Amusement Catering Trade Association (Bacta) is a national trade organisation of people involved in amusement and gaming machines in the United Kingdom. BACTA is also one of the major forces behind Safer Gaming Week along with the Betting and Gaming Council (BGC) and the Bingo Association.
Thankfully, BACTA is in the news this week for good news as John Bollom has been appointed as the new Vice President and will serve in this role until March 2023.
Replacing Trevor Sutton
This new role for Bollom comes after the previous VP Trevor Sutton announced that he is stepping down at the trade body's most recent National Council as he will be focusing on external commitments.
Bollom is a veteran within Entertainment who serves as Managing Director at Swansea-based Mumbles Pier. He is even heading a review into Bacta's governance structure.
"Remain committed," says Sutton
"I have nothing but the utmost respect for all the former Presidents, current Officers, Secretariat and the entire Bacta team," said Trevor Sutton. "John's appointment will represent a real opportunity to see through the fruits of his labour regarding the governance review and reaffirm Bacta as the best in class in our wonderful industry."
He added: "I remain committed to help in any way that I can and will remain a key supporter of Bacta and its passionate members."
"Sad to see Trevor step down," says Bacta President
Greg Wood, President of Bacta, said: "I am sad to see Trevor step down as Vice President, but I would like to pay tribute to his hard work and dedication over the past 18 months and wish him all the best in the future."
"At the same time, I would like to congratulate John, who brings decades of experience with him to the role of Vice-President."
"Honoured to be appointed," says Bollom
Bollom said: "I am honoured to be appointed as Vice President at Bacta at this critical time for the industry. We are still yet to see the Government's gambling review White Paper and many of our members are dealing with a cost-of-living crisis.
"I will continue to head the review into Bacta's governance structure and work closely with John White as CEO and Greg as President of Bacta."