William Hill partners with Code First Girls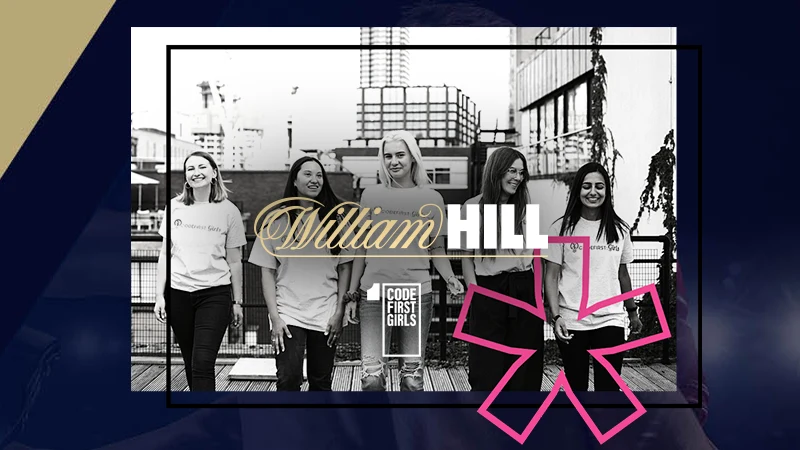 William Hill will gain six graduates in September
One of our favourite low-wagering casinos, William Hill, has partnered up with Code First Girls to sponsor six graduates from the programme this year who will be joining the company in September.
All of the six candidates from Code First Girls passed a rigorous selection panel following participation in a William Hill-sponsored course which 120 females attended. This is the second iGaming company to partner with a female-led coding organisation as PokerStars partnered with Women Who Code just last year.
Who is Code First Girls?
The company is one of the largest providers of free coding courses for women in the UK and has delivered over £40 million worth of free technology education and teaches three times as many women to code as the entire UK university undergraduate system.
Code First Girls' overall mission is to reduce the gender diversity gap in tech globally and give more women the opportunity to learn new skills and pursue great careers in tech. The company is proud to announce that they have taught over 70,000 women to code and this number continues to grow.
"In a race for top talent," says William Hill
William Hill's partnership with Code First Girls is a huge milestone for the company as it's one of the first iGaming collaborations. Code First Girls have partnered with over 80 companies and works to connect women to economic opportunities.
The low-wagering casino has always been a supporter of women with the company celebrating women in sports with spotlights on Lyndsay McGregor and Sandra Stoney.
Hayley Corcoran, Head of People, at William Hill, commented: "Like all companies, we're in a race for top talent and being part of a high-quality initiative like this is an important element of our overall recruitment strategy in Product and Tech.
She added: "Code First Girls is helping us deliver on our Belong ambitions, and we're looking forward to welcoming our six graduates in September."