GambleAware calls for mandatory 1% tax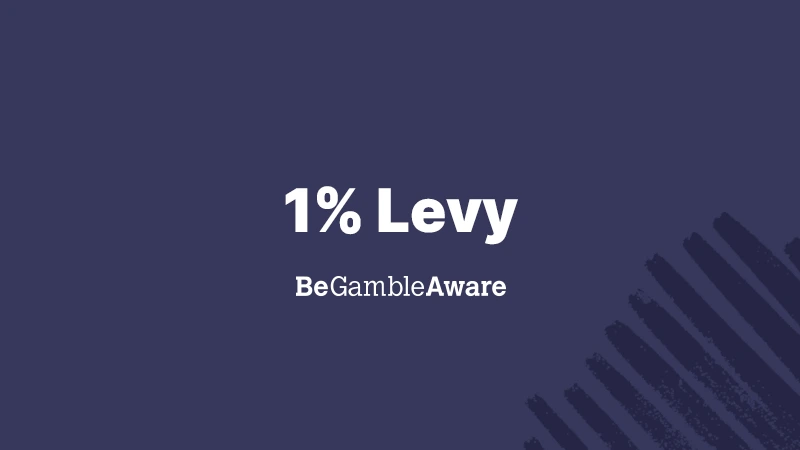 Six new principles have been outlined by GambleAware
GambleAware is back in the news again this week, only days after announcing a £2.5m investment in an education scheme, to declare six new principles in response to the soaring cost of living, regional inequality and the fallout from the pandemic.
The charity states that with the increase of all these things, there could be an increased risk of people experiencing gambling harm and that is why they have announced the six principles.
A call to the UK Government
GambleAware is calling on the UK Government to introduce a mandatory 1% levy of Gross Gambling Yield (GGY) on the gambling industry as a condition of gaining a licence.
This would raise around £140 million annually based on the 2019 to 2020 GGY to fund treatment, help prevent and research further into gambling harms.
"More sustainable funding would help protect the NHS," says GambleAware
"Such a funding model would enable better longer-term planning and commissioning for services to prevent gambling harms," stated GambleAware. "Over 90% of treatment for gambling harm is accessed outside the NHS, more sustainable funding would help protect the NHS and allow it to focus primarily on treatment for those with more complex needs."
According to GambleAware's latest treatment and support survey, it was estimated that 1.4 million people in Great Britain are already at risk which equates to 5% of gamblers in the UK.
What are the six new principles?
Ultimately, these six new principles are designed to help prevent gambling harm and start by supporting those most at risk by reducing inequalities. They enforce that the cost-of-living crisis must not allow the gambling industry to profit and more support must be available.
The second principle has already been mentioned as the mandatory levy as a licence condition. GambleAware state that the third principle must recognise prevention and support to reach all communities affected.
As for the fourth principle, a coalition of expertise is needed to deliver the broad spectrum of prevention, research and treatment on a local and national scale. This links in with the fifth principle focusing on targeted, innovation-driven support that plans to use data for prevention and treatment as well.
The final principle mentions that investors must push for change and that the industry should be scrutinised through a Health, Environmental, Social and Governance lens in the same way as other sectors.
"Without action now, many more people and families could suffer," says GambleAware
Zoë Osmond, Chief Executive Officer at GambleAware, said: "The ongoing impact of the pandemic, a growing cost-of-living crisis and shift to online gambling means there is a potential increased risk of people experiencing gambling harms that remains unseen until an individual reaches a crisis point.
"Without action now, many more people and families could suffer. That's why we are calling on the Government to introduce a mandatory, 1% levy of GGY on the gambling industry as a condition of licence. This could be delivered in a matter of months and could almost treble the amount of funding going to preventing and treating gambling harms."